Why the End of the Love Triangle in Somebody I Used to Know Makes Sense The Talks Today
Prime Video's Somebody I Used to Know, released on Feb. 10, alongside Netflix's Your Place or Mine, is a modern take on love triangles and the concept of rediscovery of the self. Dave Franco, a well-known actor well recognized for his work in the films Now You See Me and Now You See Me 2, is the film's director. In addition, he co-wrote the screenplay with Alison Brie, the film's lead actress, and his wife.
The movie's cast also includes Kiersey Clemons and Danny Pudi. The film was highly anticipated since its trailer's release, and it satisfies its audience in the month of love with its ending that promotes the idea of working on oneself.
The Beginning that Breaks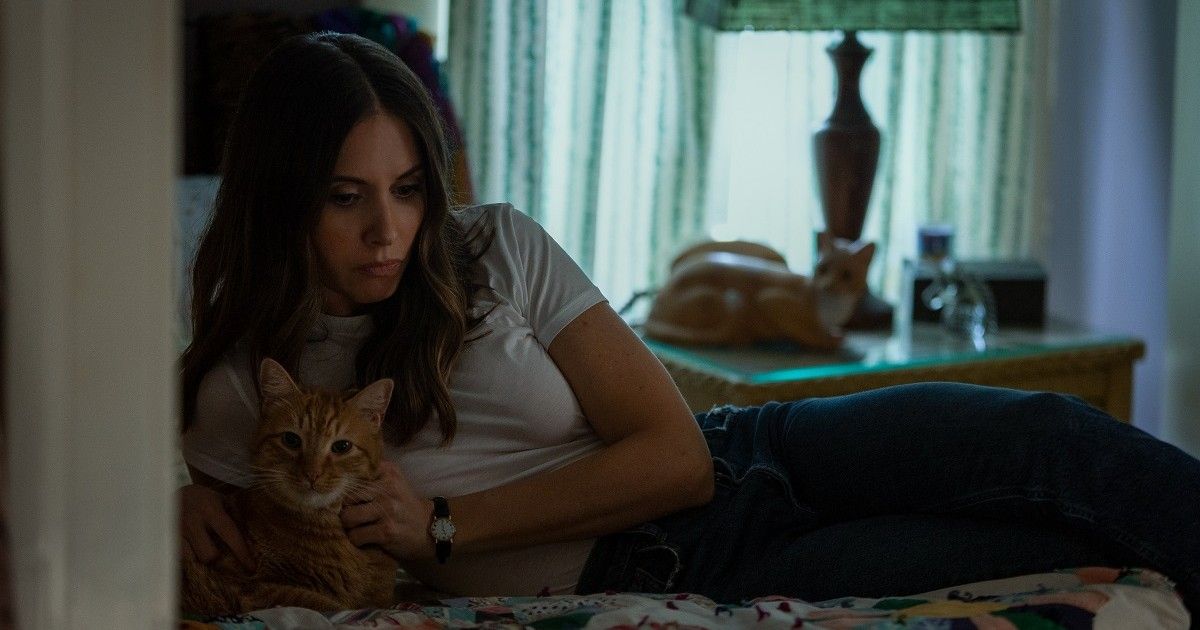 For some people, work is their life, so much so that they have to compromise on other aspects of their life. This is the story of Ally (played by actor Alison Brie) in Somebody I used to Know. Ten years ago, Ally left Leavenworth to move to LA and pursue her dreams. Now she is a TV producer whose career slightly faltered, and her reality show got canceled. And she uses this time to visit her mother and hometown after an exceptionally long time. And well, on her first day back, she runs into her ex from 10 years ago, Sean (played by actor Jay Ellis).
They talk and spend the entire day together, and then there is a slight rekindling of what existed ten years ago. And they talk about that as well. If they had regrets, would it have been better if Ally had never left? After this, when Sean drops Ally off at her house, they share a kiss. This excites Ally, who wants to walk further down this same road and gathers the courage to visit him the next day, and there she discovers the gut-wrenching reality. Sean is engaged to be wed that same weekend. Oh! But that doesn't faze her. It's just an engagement, nothing set in stone.
Related: 25 Classic Rom Coms That Are Worth Rewatching
She has dinner with his family and fiancé and gets invited to the wedding weekend. Instead of sensibly declining, she eagerly accepts the invitation. Losing her job has lowered her self-esteem and confidence to the point that she is trying to remake what once existed to feel better about herself.
Bride vs. Ex Girlfriend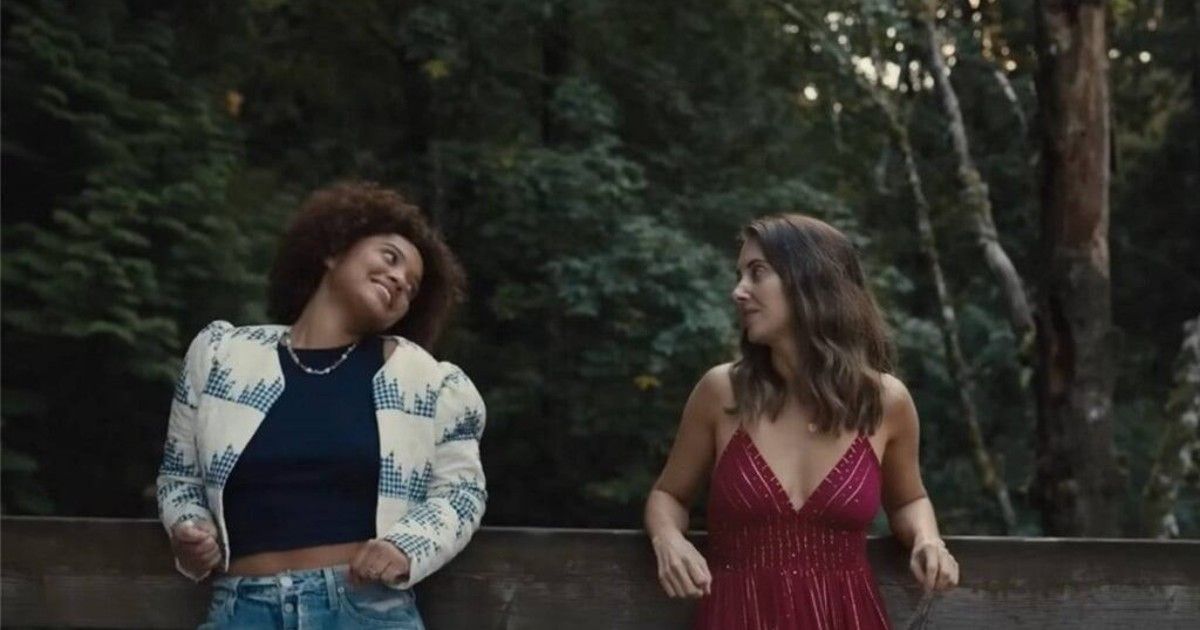 It is clear that Ally, Cassidy (played by actor Kiersey Clemons), and Sean's fiancé are bothered by each other's existence. They talk nicely to each other but get not-so-kind behind each other's backs. Ally finds out why they are getting married, false pregnancy, and wants to use it as her ticket to get back together with Sean. But this exists only for a short period. Cassidy decides to open up to Ally, who is trying to get to know her better to sabotage the wedding, about how she doesn't really want to quit her band after getting married; it strikes Ally. It is the same dilemma she faced ten years ago. A choice between career and uncompromising love. This is where Ally stops being a jealous and wounded ex and instead is worried about Cassidy's future. Cassidy reminds Ally of her older self.
She tries all she can to help her. But a mistake comes in the way. Before Ally's change of heart, she had invited Cassidy's parents to the wedding, whom she did not want to see again. This sparked a big fight between Sean and Cassidy, with Ally in between as a mediator. But when Ally talks to Sean and tells him that Cassidy doesn't want to end her career just because she is getting married, Sean's response reminds her why she left all those years ago.
Related: 13 Actors We'd Love to See Lead a Rom-Com
At the same time, when she tries to talk to Cassidy, and they share a kiss, Cassidy also finds out that it was Ally who invited her parents which results in a drift between them. Finally, Sean apologizes and promises to change, and Ally leaves, a needed end for the love triangle, which is also a new end to this trope in romantic comedies.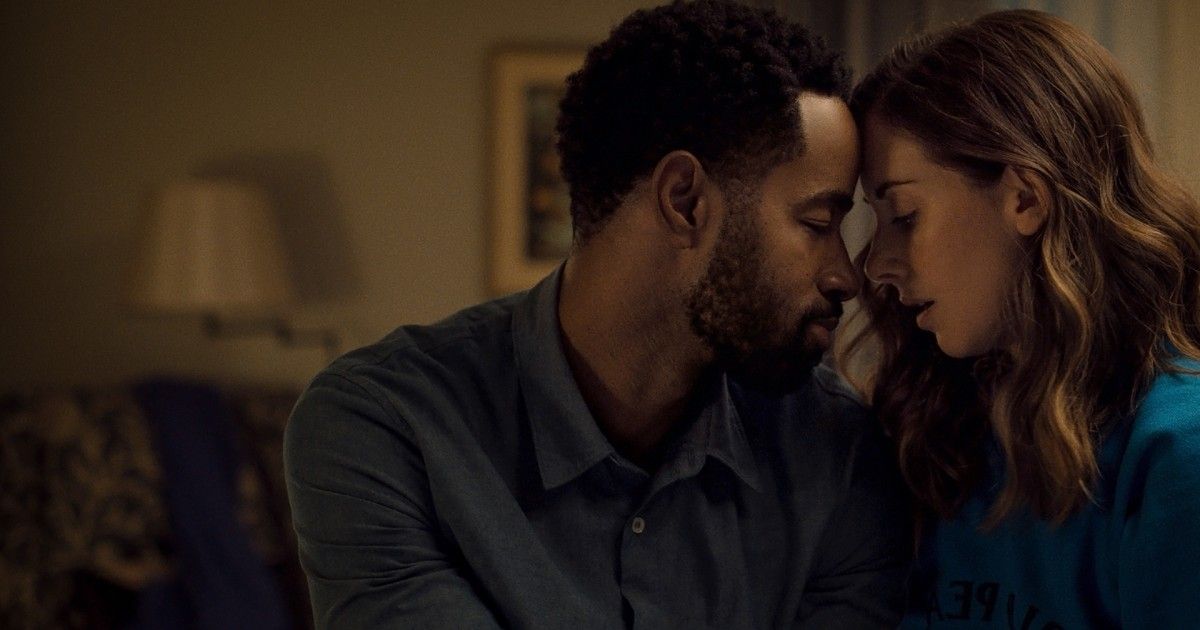 While the movie partakes to present a story of rediscovery through a love triangle, it doesn't forget to integrate romantic comedy elements into the story. From Ally trying to hide from Sean to Ally trying to freestyle, the movie tries its best to alleviate the tension in the film. But still, till the end, the movie's focus is rediscovering one's self. When one looks at the movie title, one might believe that the 'somebody' is Sean, but that's a misconception.
The 'somebody' is Ally from 10 years ago, who was confident, passionate, and sure of what she wanted from LA. She doesn't want Sean; she only wants a reaffirmation that her choice was not wrong and that there is still time for her to rekindle with her old self. And seeing Sean change for Cassidy to not come in between her dreams, Ally regains a part of herself. A part that allows her to spend some time with her mother and then return to LA. She hands over her previous project and pursues a documentary she has always wanted to pursue. A documentary on nudism. By the movie's end, Ally is happier and more content with her work and personal life. The film does a great job of reinventing the idea of a love triangle and a romantic comedy in the current time and focuses more on acceptance and self-love.