Upcoming YA Series Based on a New Wave of Young Adult Novels The Talks Today
Young adult fiction is one of the few genres that continue to grow exponentially every year. There is a wide audience here, having readers inside the appropriate age gap the books are directed at but capturing an older audience due to their exciting adventures and accessible storylines, and because of this built-in audience is a gold mine to filmmakers. Back in the early 2010s, there was a wave of YA fiction adaptations, and they all had a common element: dystopian stories, with The Hunger Games, Divergent, and Maze Runner being only a few examples.
Now, it appears that fantasy will be the new genre in these adaptations. The fantasy genre is one which allows the reader and viewer to be transported to fantastical worlds and experience unimaginable adventures. Creatures, magic, kingdoms, and oaths are only a few things one can encounter in a fantasy narrative. Especially since 2020, due to the pandemic that prevented people from leaving their houses, the fantasy genre had an all-time high.
Last year, Netflix released the first season of a young adult fantasy series, Shadow and Bone. The series was extremely well received and should get a second season by the end of the year, intertwining characters from a different book series by the same author, Leigh Bardugo, called Six of Crows. Various other streaming services announced that they are currently on pre-production of fantasy series based on YA book series, such as the Percy Jackson series by Disney+ and a prequel series to Outlander. Here are a few to keep an eye on.
Updated February 27th, 2023: If you're a fan of thrilling YA fantasies, you'll be happy to know this article has been updated with additional content and TV adaptations currently in the works.
7
We Hunt the Flame
STXtv announced in February 2021 that they were going to adapt We Hunt the Flame to a one-hour series, though there were no updates since the announcement, where they stated that they were looking for writers. The series comes from New York Times Bestselling author Hafsah Faizal, who was on Forbes' 30 Under 30 list.
Related: These Great Fantasy TV Shows Will Take You to Another World
Sands of Arawiya duology is based in ancient Arabia and follows Zafira the Hunter as she braves the cursed forest of the Arz to feed her people. Zafira disguises herself as a man so that her accomplishments won't be discarded because of her genre. The sultan's son, Nasir, is the Killer. Both are on the same mission: retrieve an ancient lost object that can restore magic to the kingdom. Zafira needs it to protect her people, while Nasir needs to kill the Hunter while completing his father's quest. Whenever it is made into a series, We Hunt the Flame should be an epic and suspenseful adventure.
6
The Ring and the Crown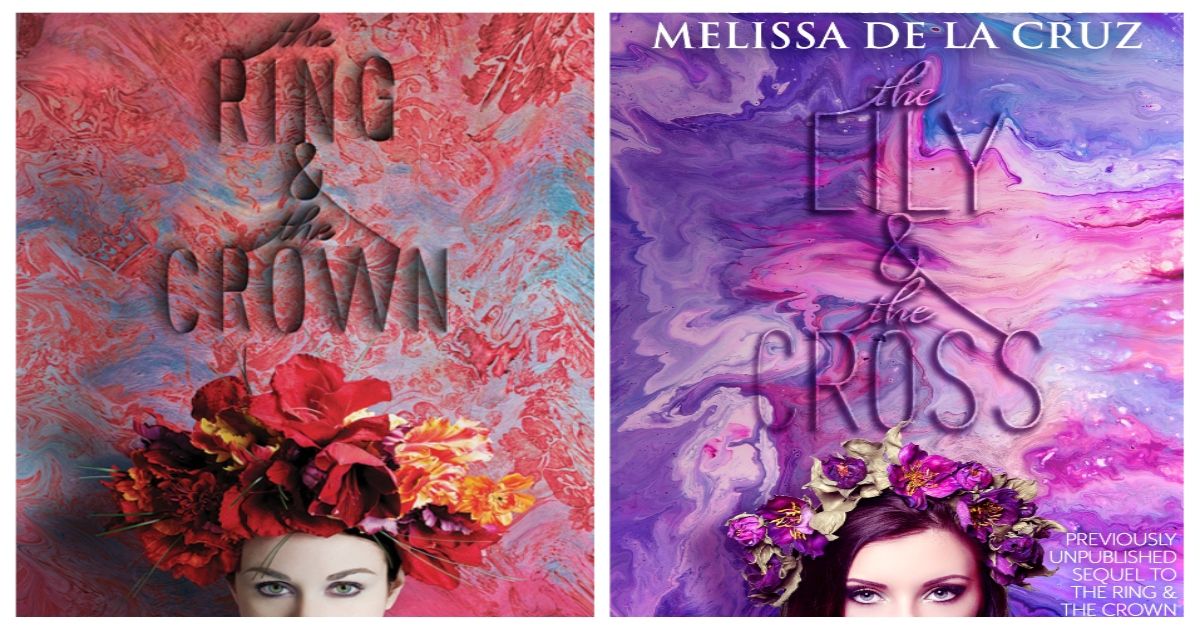 Disney+ revealed in the fall of 2022 that it would be adapting fan-favorite YA author Melissa de la Cruz's spellbinding fantasy novel The Ring and the Crown, with seasoned showrunners Gretchen J. Berg and Aaron Harberts selected to write the new series. While few details surrounding the project have been revealed, de la Cruz is thrilled at working with Disney, revealing to Deadline, "The Ring and the Crown is one of my finest novels, it was inspired by my favorite book of all time, Tolstoy's War and Peace as well as my favorite mythology of all time, the Arthurian legends. I cannot wait to see it brought to life by such a stellar team, studio and streaming service."
The novel follows Princess Marie-Victoria as she is forced into a marriage for political gain since she is the heir to the most powerful and feared empire in all the lands. Marie-Victoria feels she can never live up to her fearless and ambitious mother's standards, as Queen Eleanor has secured her reign through the help of a mighty magical source. It's up to the determined heroine and her gifted magician friend Aelwyn to protect the country while navigating both her heart and the power hungry foes.
5
Havenfall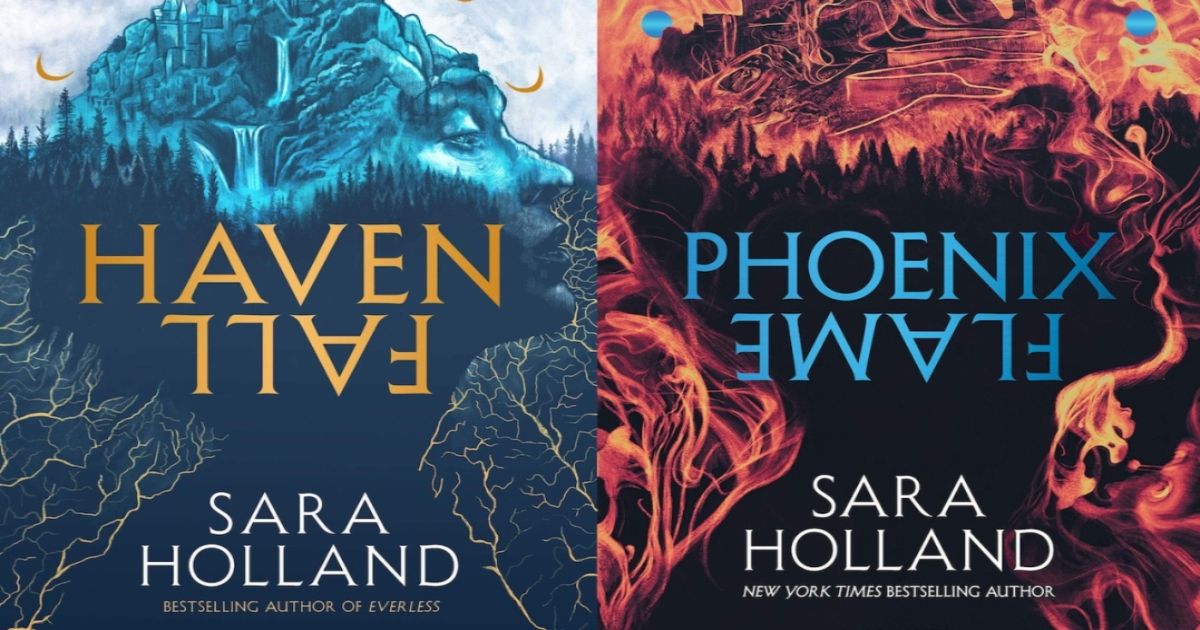 New York Times-Bestselling author Sarah Holland is teaming up with Amazon Studios to adapt her fantasy drama Havenfall, which centers on Maddie Morrow as she returns for the summer to her family's secluded Colorado inn, a wondrous sanctuary that serves as a portal to extraordinary ancient realms. When a disturbing murder occurs, the Inn at Havenfall descends into chaos and its protection and magic become compromised, leading Maddie to embark on a crucial quest to discover the truth and restore order within the realms.
The upcoming series will be adapted by Evan Daugherty (Divergent, Snow White and the Huntsman) and executive produced by Akiva Goldsman (Weed Road Pictures) and Lauren Oliver (Glasstown Entertainment). There is currently no new information regarding potential casting, production or a release date but when the show does hit Amazon Prime Video and if it performs well, Holland's sequel Phoenix Flame could serve as more thrilling material to be adapted.
4
The City of Brass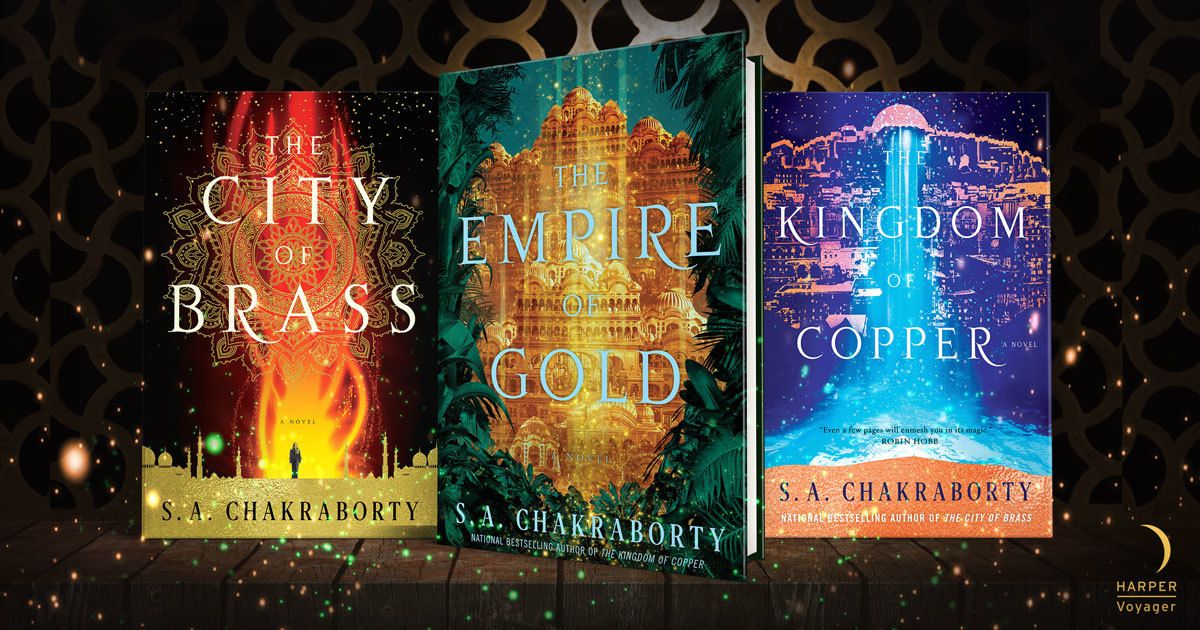 The City Of Brass will become a Netflix series, and important names such as director Edgar Wright and Nira Park are related to the project. The series will be made by a debut production company called Complete Fiction. The company worked on Wright's latest movie, the feminist classic Last Night In Soho. The series has no official news regarding cast or production.
The trilogy is based on middle eastern history and mythology. Set in 18th Century Cairo, the books follow the story of Nahri, a con woman who doesn't believe in magic but exploits other people's beliefs in it; her palm reading and healings are nothing but a way to make money. After an incident happens, Nahri will have to face more than external forces when one of her cons accidentely summon a mysterious djinn warrior that has a quest for her. The show could be an excellent character study and opportunity to represent more diversity in fantasy.
3
An Ember in the Ashes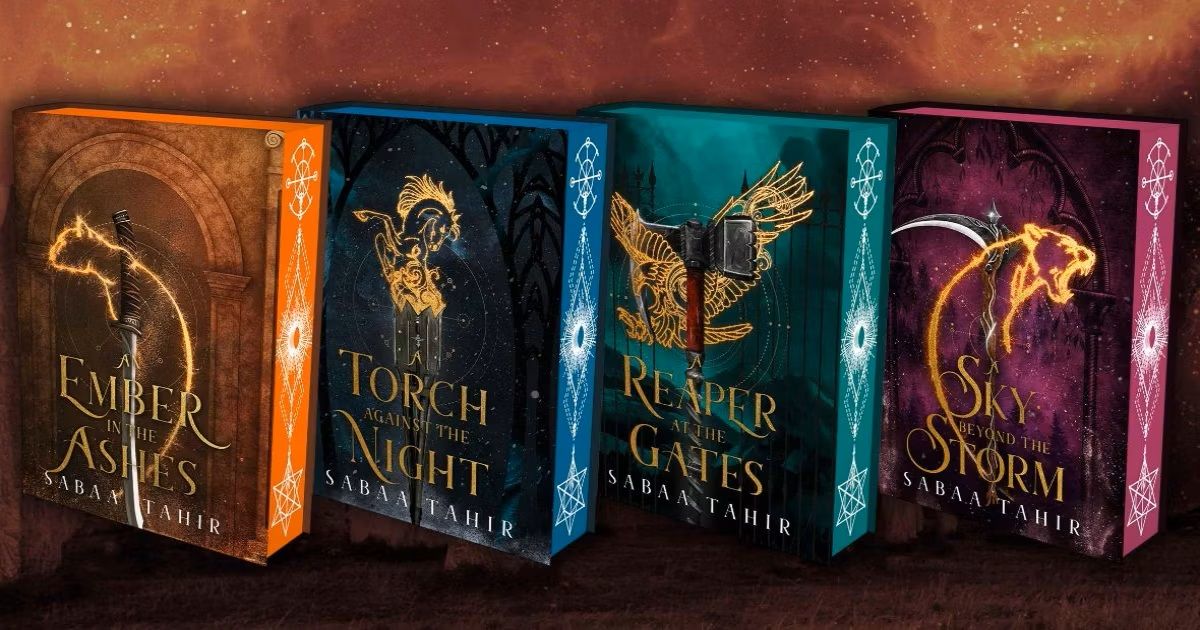 An Ember In The Ashes is also getting an adaptation. Breaking barriers from the get-go, the first installment in the series was the first book by a Pakistani-American to make it to the New York Times YA bestsellers list. Sabaa Tahir's new book, All My Rage, a contemporary novel, is also getting an adaptation.
Related: The Best Fantasy Films of the 21st Century, So Far
Set in a world much like Ancient Rome, the four-book series tackles various current problems like racism, separating it from most fantasy and YA titles. Lia is a slave under the Marial Empire. Elias is the finest soldier in the academy. When Lia's brother is captured, she is forced to risk her life inside the academy: spying for the rebels from the within. There she meets Elias, and they quickly realize how much their fates are intertwined — and how the future of the empire depends on them. Again, the show would be a welcome expansion on diversity and representation in the fantasy genre.
2
Red Queen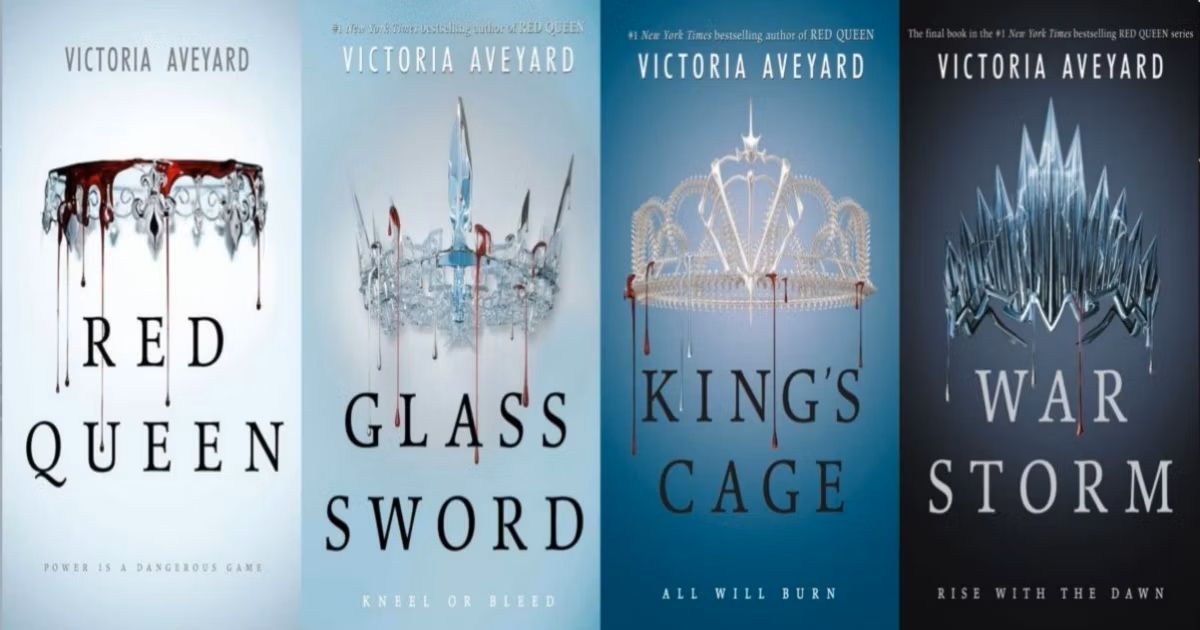 Red Queen was the first novel by New York Times Bestseller Victoria Aveyard. Elizabeth Banks is directing the adaptation (which she's been negotiating and working on since 2015), along with producing and starring in it, having familiarity with YA adaptations from playing Effie in The Hunger Games). The Peacock series has everything working in its favor, and should be an important step in expanding the streaming service, with Warner Bros. Television and Universal Television co-producing the project.
The story is set in a monarchial America, where the ones in control have superpowers. People with supernatural abilities have one thing in common: they all have silver blood. Mare appears to be a normal girl, trying her best to help her family until she discovers her powers, but, her abilities shouldn't be possible: her blood is red. Her world is turned upside down when she finds herself amidst a revolution, not knowing what to do or who to trust. Like several recent fantasy YA novels, the series is prominently feminine, and is a nice addition to the kind of YA titles which feature strong young women smashing the patriarchy.
1
A Court of Thorns and Roses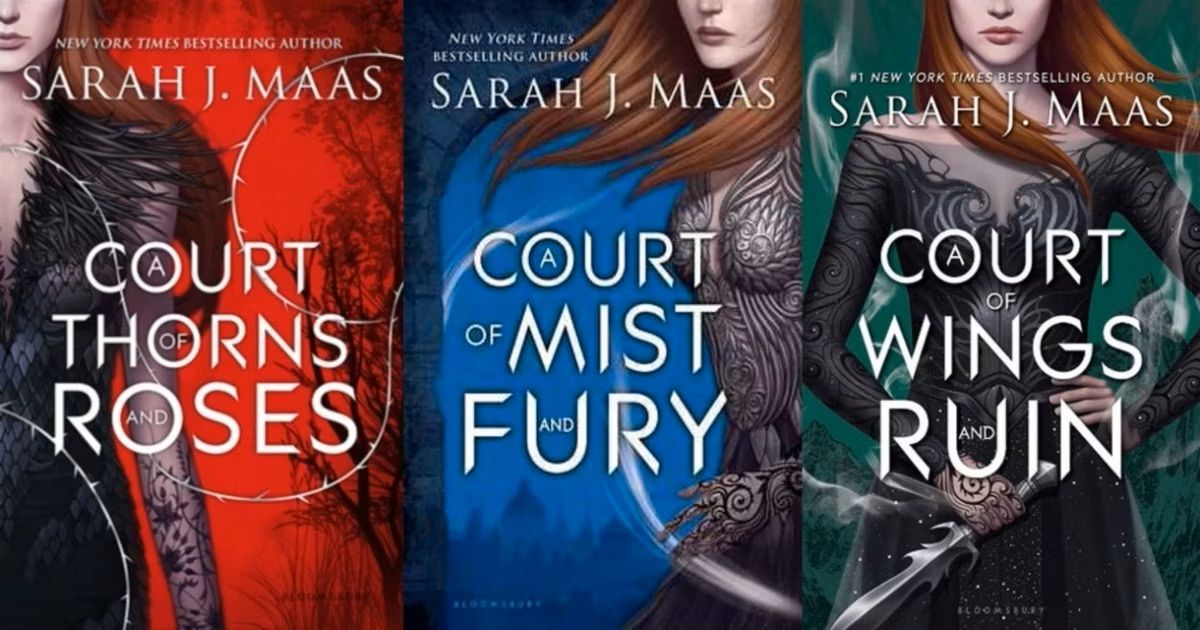 A BookTok (TikTok accounts aimed to talk about books) sensation, A Court of Thorns and Roses, is one of the most anticipated BookTok releases, along with a highly anticipated YA adaptation. The adaptation was actually announced by mistake by the husband of Sarah J. Maas, the New York Times Bestselling author; he posted a breakfast picture in which a sheet of paper with notes about the adaptation appeared in the corner of the Instagram post. Shortly after, the author confirmed the adaptation.
With no cast announced, the Hulu series is in very early stages of pre-production, being made by Outlander's showrunnerRon Moore, which is already a good sign. Feyre lives in a world where faes (powerful faeries) are the enemy. After making a mistake while trying to feed her family, she will have to face the consequences when a fae comes into her house and demands she has to live with him. Feyre has no idea what awaits her once she crosses the border to the world she always feared in this series, which will be in great hands with the Outlander showrunner.