Top 10 Brad Pitt Movies of the 2000s The Talks Today
Although he might never be able to top his acting efforts from the 1990s, Brad Pitt did come fairly close with the one at hand: the 2000s. These are some of the most iconic roles of his career, and the projects themselves resulted in outstanding revenue for Pitt. These movies really raked in money at the box office, pretty much across the board.
And Pitt was one of the biggest actors working in Hollywood at the time. He still is, of course. But that meant most of these titles were also directed by respective juggernauts of the industry. And ultimately, they joined forces with Pitt to create these, his best movies of the 2000s.
10
Troy
Based on Homer's epic poem The Iliad, this historical war film features Eric Bana as Hector and Brad Pitt as Achilles. Though not exactly a critical success — it holds a 54% on Rotten Tomatoes — Troy (2004) did make nearly $500 million at the box office, going down as the eighth highest-grossing movie of its year.
For the most part, there were few who could've portrayed Achilles to a more impressive extent, and the same can be said for the rest of the cast and their respective characters. Eric Bana as Hector, Orlando Bloom as Paris, and Diane Kruger as Helen, to name a few. The roster of actors and their respective efforts were easily the film's biggest takeaways, especially when considering the lackluster script they were given to work with.
9
Ocean's Thirteen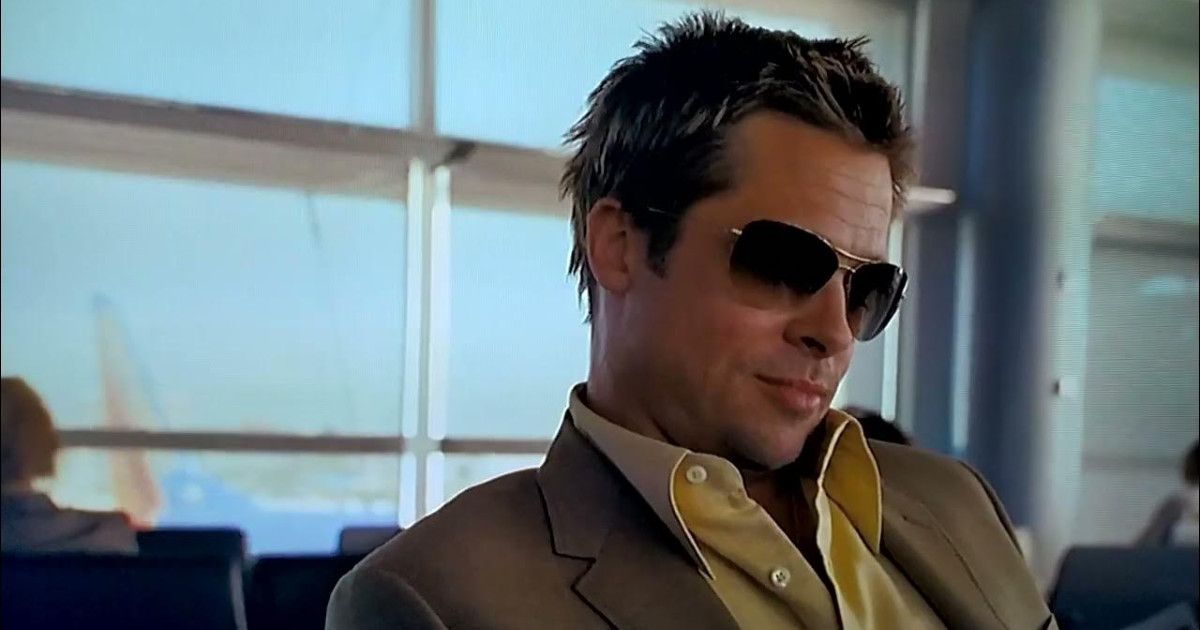 The second sequel to Steven Soderbergh's remake of the classic Rat Pack film, Ocean's Thirteen (2007) features everyone from the first entry of this trilogy — guys like George Clooney, Matt Damon, Brad Pitt, Bernie Mac, and Don Cheadle. Plus, there are two additional members of the titular thieving group: Andy Garcia as Terry Benedict, and Eddie Izzard as Roman Nagel.
And this third outing far surpassed the quality of its predecessor — Ocean's Twelve (2004), which did not, in fact, make the list. The original from a few years prior definitely did, but more on that later. As for Thirteen: it tends to fall back on the original film in structure and story conventions, and it ultimately works out for the best. This isn't the best film you'll read about today, but it's certainly not the worst.
8
Mr. and Mrs. Smith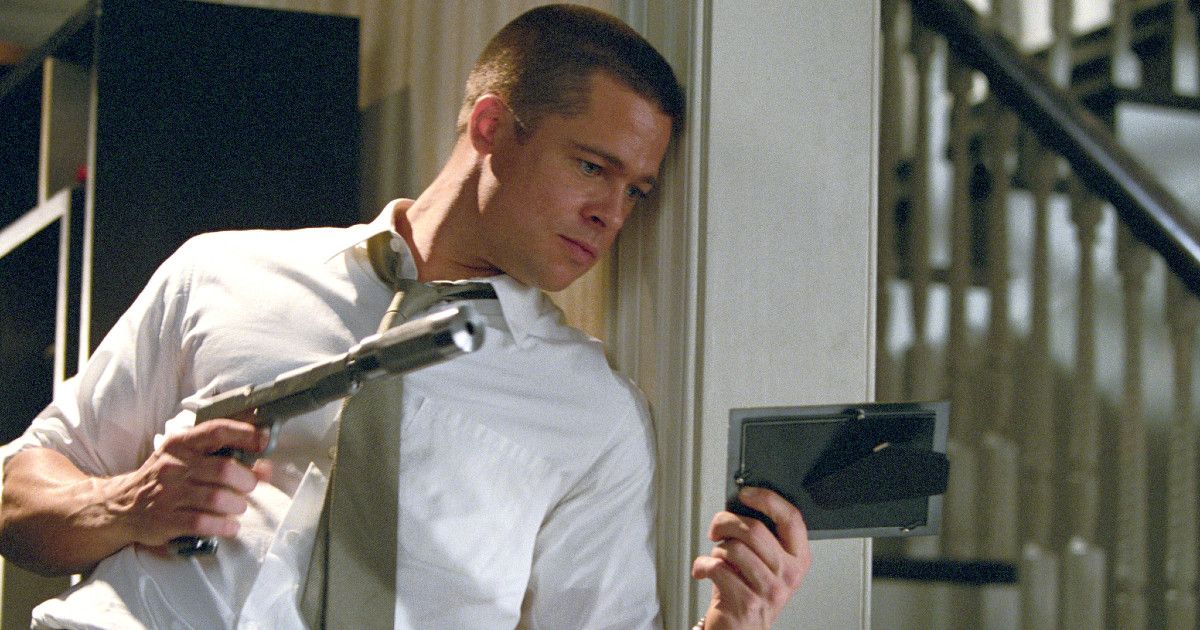 Without beating around any bushes, Mr. and Mrs. Smith (2005) is primarily remembered nearly two decades down the line for two reasons: its successful run in theaters, and its pairing of Brad Pitt and Angelina Jolie. Of course, the two would go on to marry one another after falling in love on set, a relationship that attracted seemingly endless amounts of media attention for many years that followed.
And ultimately, it's their budding yet tangible chemistry that sees the film take the eighth spot on this list. It isn't the best action film, nor is it an overly compelling comedy. But with the duo at hand working in unison with a unique premise — two married assassins tasked with killing one another — the result is a mostly fun film that will still entertain you today.
7
The Curious Case of Benjamin Button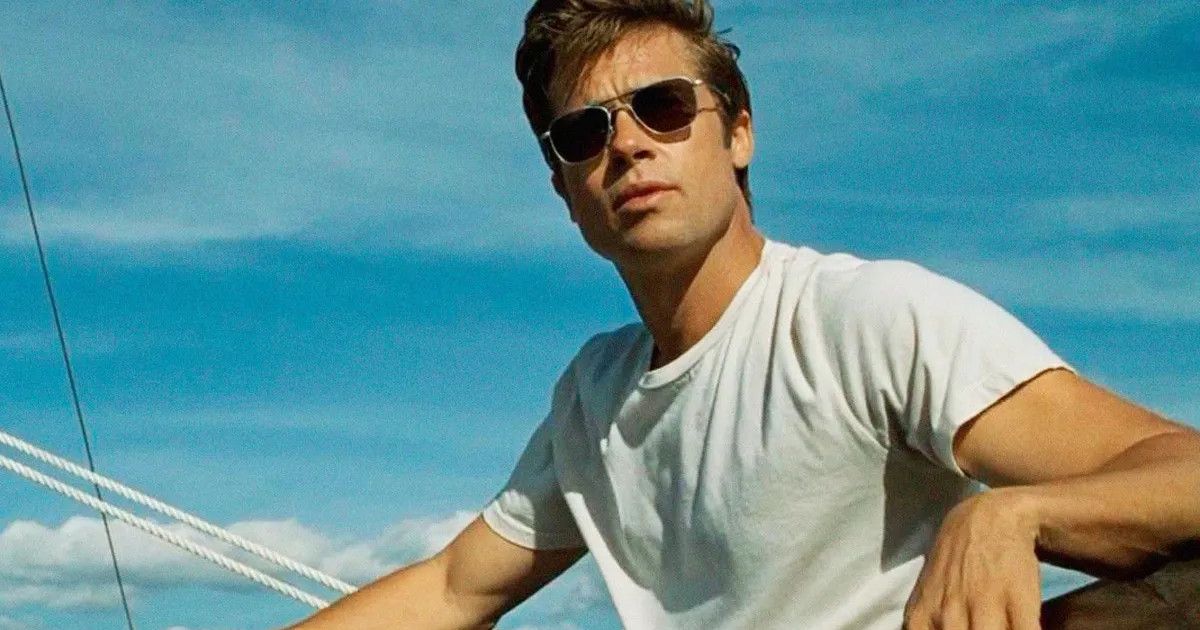 Based on F. Scott Fitzgerald's short story of the same name, Pitt stars here in the titular role as a man who ages in reverse. This was Pitt's third collaboration with director David Fincher, following Seven (1995) and Fight Club (1999). And despite the dynamic duo teaming up yet again in tandem with a script based on a piece of classic American literature, The Curious Case of Benjamin Button (2008) actually polarized critics upon release.
However, it made well over $300 million at the worldwide box office, and garnered a whopping thirteen nominations at the 81st Academy Awards — by far the most of the ceremony. And although the film does drag from time to time with its two-and-a-half hour runtime, it succeeded in so many technical aspects that it ultimately lands here at number seven.
6
Burn After Reading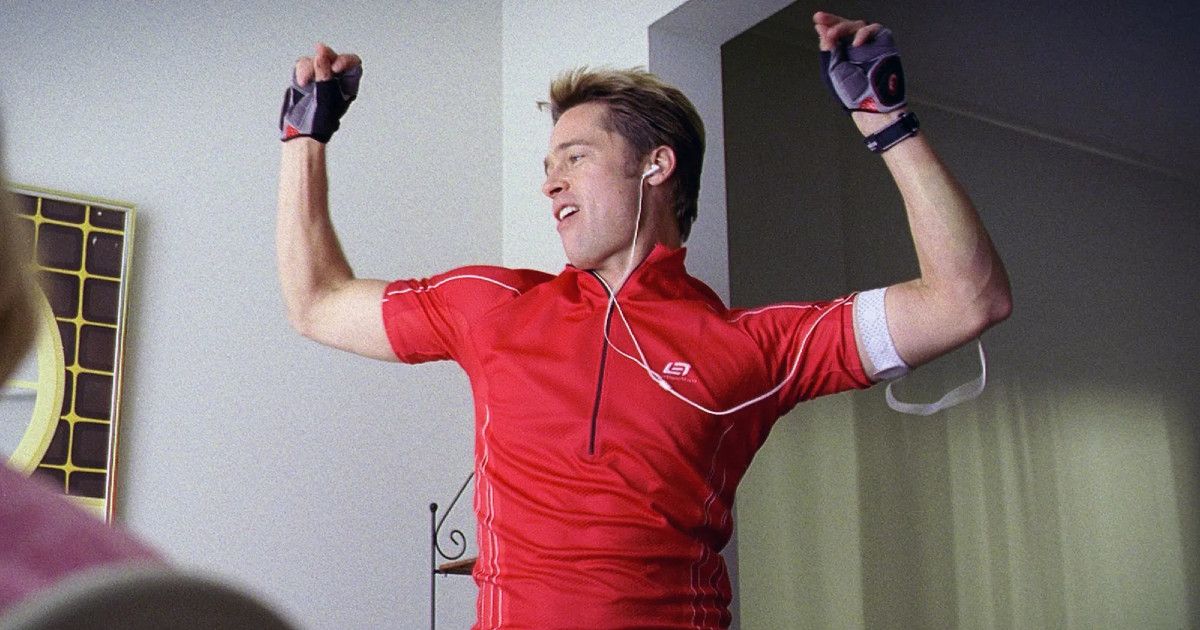 Directed by Joel and Ethan Coen, Burn After Reading (2008) has flown off the public's radar in terms of longevity. It made great money in theaters, and while critics were a bit mixed on the overall quality, a lot of films by the Coen Brothers tend to go underrated in both respects. It does however remain an entertaining dark-comedy about a pair of offbeat gym employees (one played by Pitt, the other by Frances McDormand) who stumble upon a manuscript they mistake for valuable government documents.
And the rest of the cast hit home in classic, quirky Coen fashion as well, from George Clooney and Tilda Swinton to John Malkovich and Richard Jenkins. And while the plot may be hard to keep up with at times, it's that unpredictability that make the Coens so great. The audience never knows what to expect — nor did Brad Pitt's character, for those that watched the film..
5
The Assassination of Jesse James by the Coward Robert Ford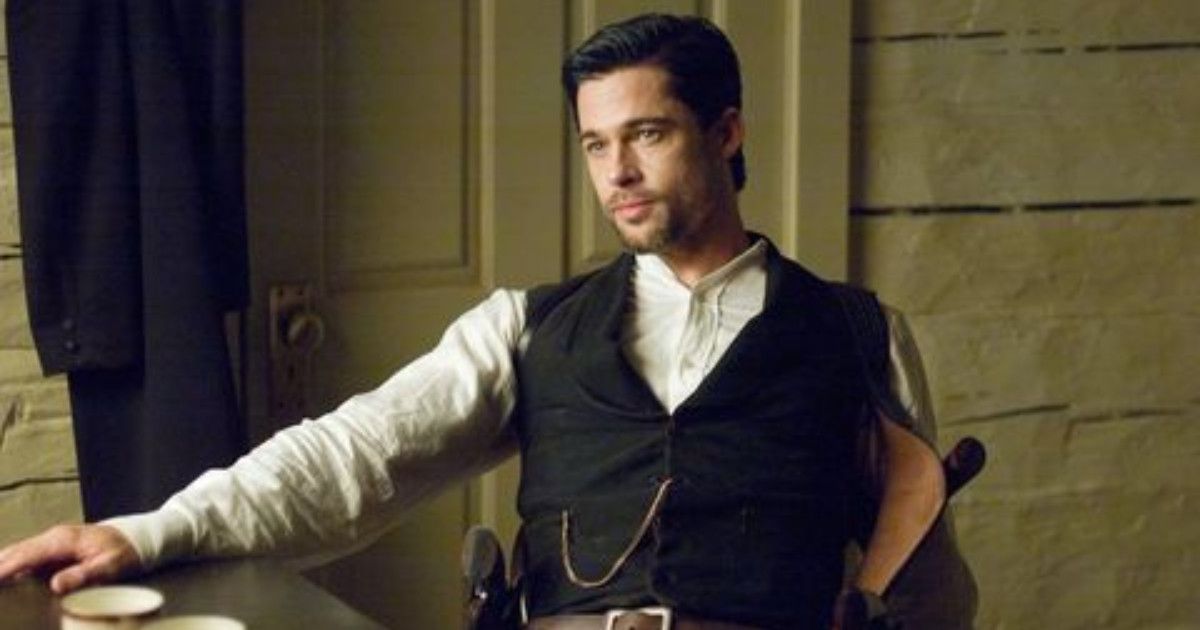 As one-half of the titular characters, Brad Pitt appears in this revisionist Western as Jesse James, the leader of the appropriately-named "James Gang". His performance was a bit overshadowed by costar Casey Affleck, who appeared as the other half of the two titular characters: Robert Ford.
Based on real events, its histrionic plot lines will likely leave you gripped by themselves. But if not, its stunning camerawork — courtesy of legendary cinematographer Roger Deakins — will undoubtedly leave you inspired, whether those fresh desires entail adventure, art, or even something more personal. It's an emotional journey, The Assassination of Jesse James by the Coward Robert Ford (2007), and even with its aggressively lengthy title and similarly long narrative, its quality will prove well worth your time.
Related: What is a Revisionist Western?
4
Snatch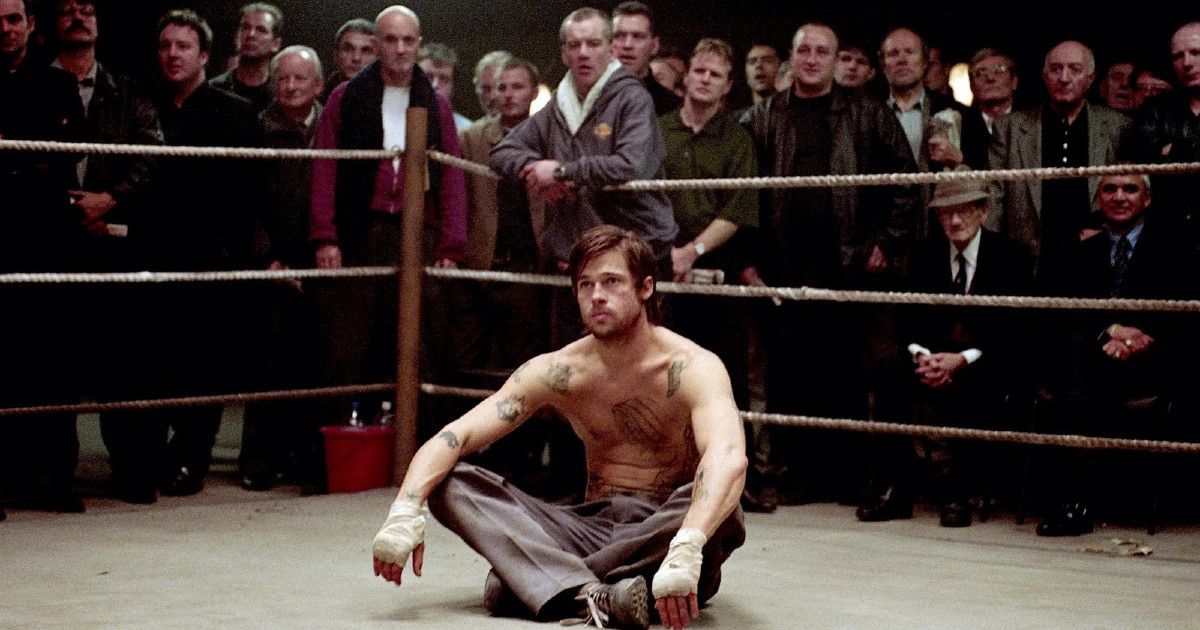 Directed by Guy Ritchie, this film sees Pitt playing a prizefighter named Mickey in his best performance of the decade, bar none. Two of the next three entries also feature admirable efforts from Pitt, but his work here in Snatch (2000) is some truly career-defining stuff. While his highlighted Irish accent drew harsh reviews from more linguistically-inclined critics, his phonetic and physical delivery was nothing short of impressive.
It takes talent to portray such an off-the-wall character, and Snatch is definitely replete with them — the ensemble cast performs to a degree that doesn't quite reach Pitt's caliber, but guys like Jason Statham and Benicio Del Toro surely came close. It's perhaps Ritchie's greatest film to-date, and while this film is ranking the individual projects of Brad Pitt throughout the 2000s, it'd undoubtedly come out on top if it were focused solely on his performances.
3
Ocean's Eleven
Directed by Steven Soderbergh, Ocean's Eleven (2001) sees Brad Pitt appearing alongside Matt Damon and George Clooney — with the latter starring in the titular role. However, it also features an ensemble cast, with other famous players like Julia Roberts, Don Cheadle, Bernie Mac, and Casey Affleck all making an appearance in supporting roles.
This is regarded as the best heist film of the twenty-first century, one of the best remakes too, and its featured robbery sequence is among the highest-rated ever filmed. Brad Pitt eats a ton of food, too, so there's not much to hate in this charming and entertaining caper through a Las Vegas casino. Its charismatic characters and well-written dialogue will have you craving a second viewing in no time.
Related: Ocean's 11 Cast: Where They Are Today
2
Babel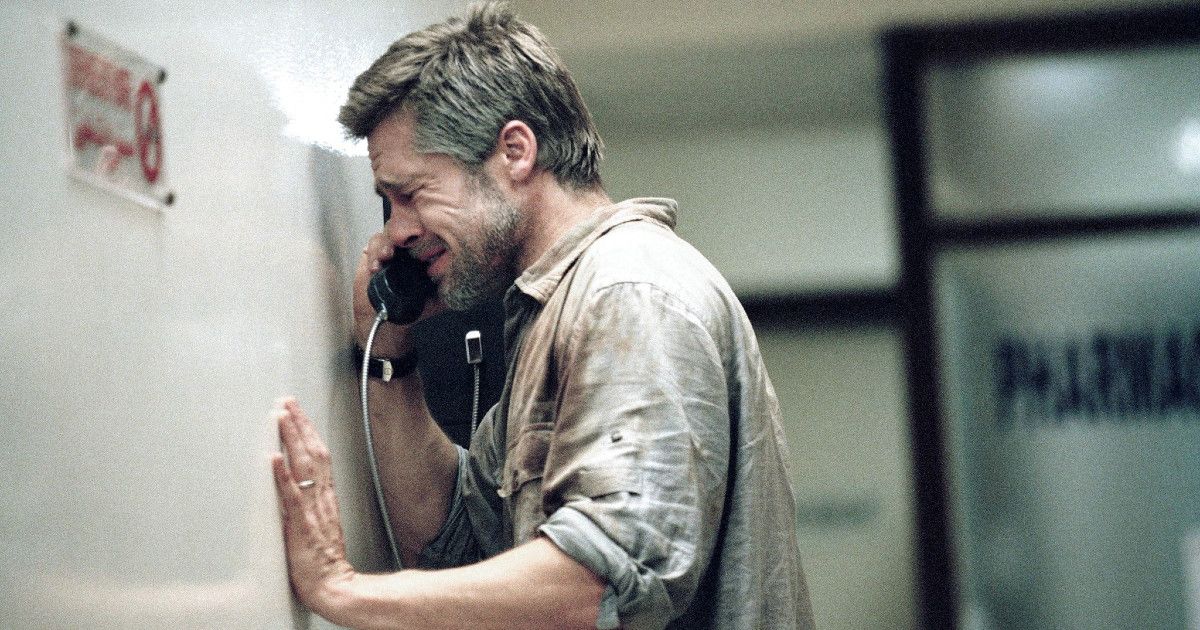 Directed by Alexandro Gonzales Iñárritu before he truly made it big, Babel (2006) really skyrocketed the director to stardom as it received a nomination for Best Picture, Best Director, and much more at the Academy Awards. It features an ensemble cast working within a multinarrative structure — numerous point of view characters, individually branching storylines that eventually tie together. All that good stuff.
And audiences are sure to feel a connection with each character operating in their respective storylines. Their personalities appear idiosyncratic from the start, and the portrayals deserve an entry for themselves: Brad Pitt, Cate Blanchett, Koji Yakusho, Rinko Kikuchi, and Adriana Barazza all hit home to a memorable degree. The film as a whole will have you contemplating its delivery from a technical perspective for many years to follow.
1
Inglourious Basterds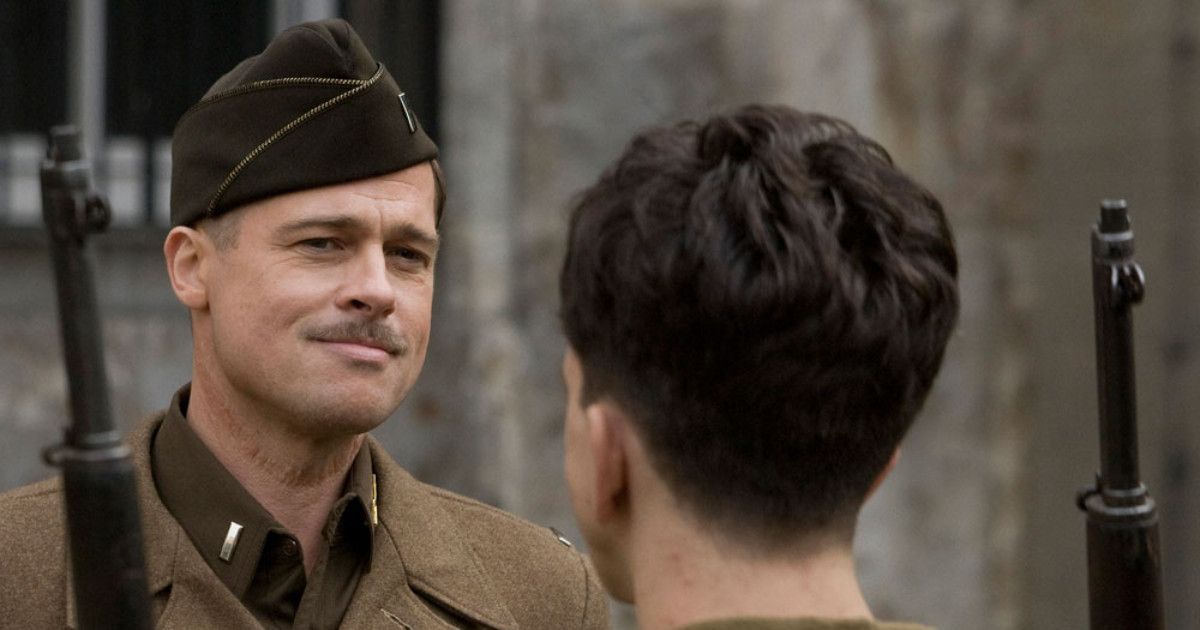 This isn't the best Brad Pitt performance of the decade — that title goes to Snatch. It wasn't the best performance in the movie itself, either. Of course, that would have to be Christoph Waltz as S.S. Colonel Hans Landa. But frankly, this isn't even the best performance from Pitt's two collaborations with director Quentin Tarantino, as his role a decade later in Once Upon a Time… in Hollywood (2019) garnered him the Academy Award for Best Supporting Actor.
But still, it remains the best film in which Brad Pitt was featured throughout the 2000s, and that's hardly even a competition. He stars as Lieutenant Aldo Raine, leading the titular group of American soldiers as they hunt down Nazis and execute an assassination plot of Hitler and his highest-ranking cohorts. There are unlimited amounts of technical filmmaking tactics to praise with Inglourious Basterds(2009), but in the end, the number one spot is good enough.