The Murky Waters of Justice The Talks Today
Perry Mason returns with another bombshell case that divides Depression-era Los Angeles like an earthquake. The brooding lawyer finds himself knee-deep in a twisted maze of murder, sex, blackmail, and racial subjugation. Allies and enemies blend as the murky waters of justice shows no clear path forward. The banner ensemble cast explores a bleak time steeped in hidden lives and secret agendas. But fantastic character exposition, performances, and stellar production values are hindered by laborious pacing. The plot crawls along as several episodes struggle mightily to hold your attention. There are unfortunate lulls that require commitment to follow through the serialized plot.
Season two has eight episodes that continue the overall storyline with new chapters. Six months after the Dodson mistrial, the titular Perry Mason (Matthew Rhys) and Della Street (Juliet Rylance) have gotten out of criminal law. They handle civil cases to keep the firm afloat. Their primary client, Sunny Gryce (Sean Astin), sues relentlessly to keep his grocery store empire on top. Paul Drake (Chris Chalk), his wife Clara (Diarra Kilpatrick), and their newborn are forced to move in with her brother. Mason's investigative work has dried up.
The Murder of a Powerful Scion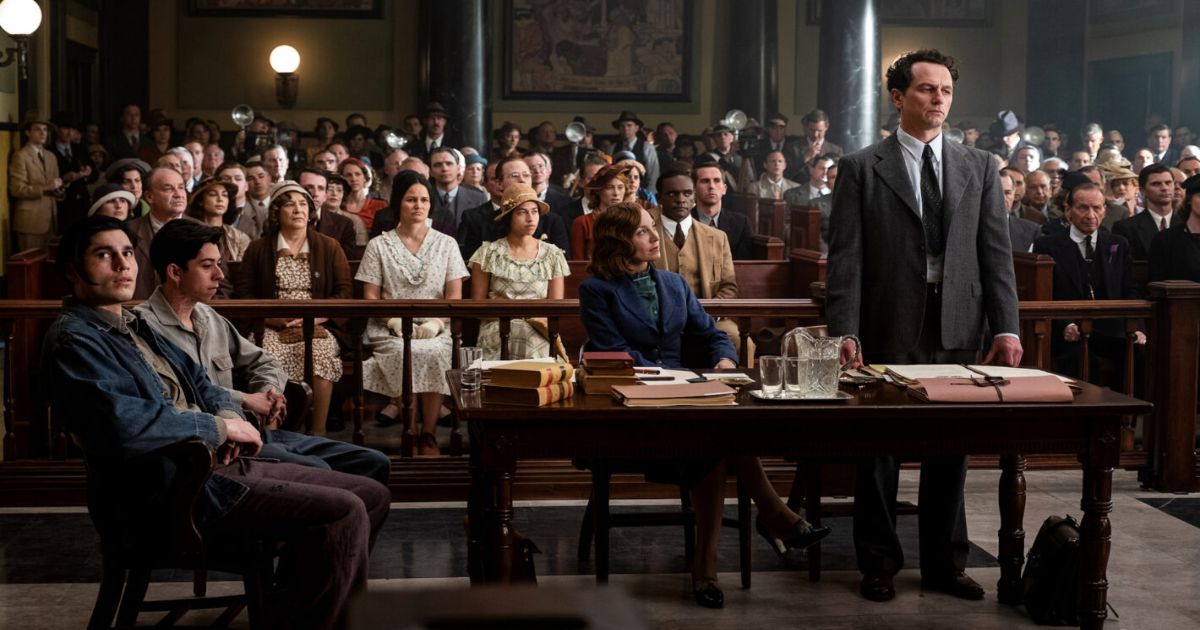 The poor have hardscrabble lives in "Hooverville" shanties while the city's wealthy elites bask in opulence. The murder of a powerful scion (Tommy Dewey) dominates headlines. Newly elected District Attorney Hamilton Burger (Justin Kirk) and the police are pressured to find the culprits. Mexican brothers (Fabrizio Guido, Peter Mendoza) are quickly arrested for the heinous crime. Reinforcing racist stereotypes about Mexican immigrants and the threat they pose to white society.
Related: iMordecai Review: A Hefty Serving of Schmaltz
A visit from the defendants' desperate family rattles Perry and Della. They have a reputation for helping those no one else would touch, but Mason & Associates are no longer criminal lawyers. A little digging reveals something sinister. There's much more to the murder than meets the eye. Skeletons in the closet expose dangerous adversaries. A choice must be made to pursue the truth at great personal risk.
A Complex Narrative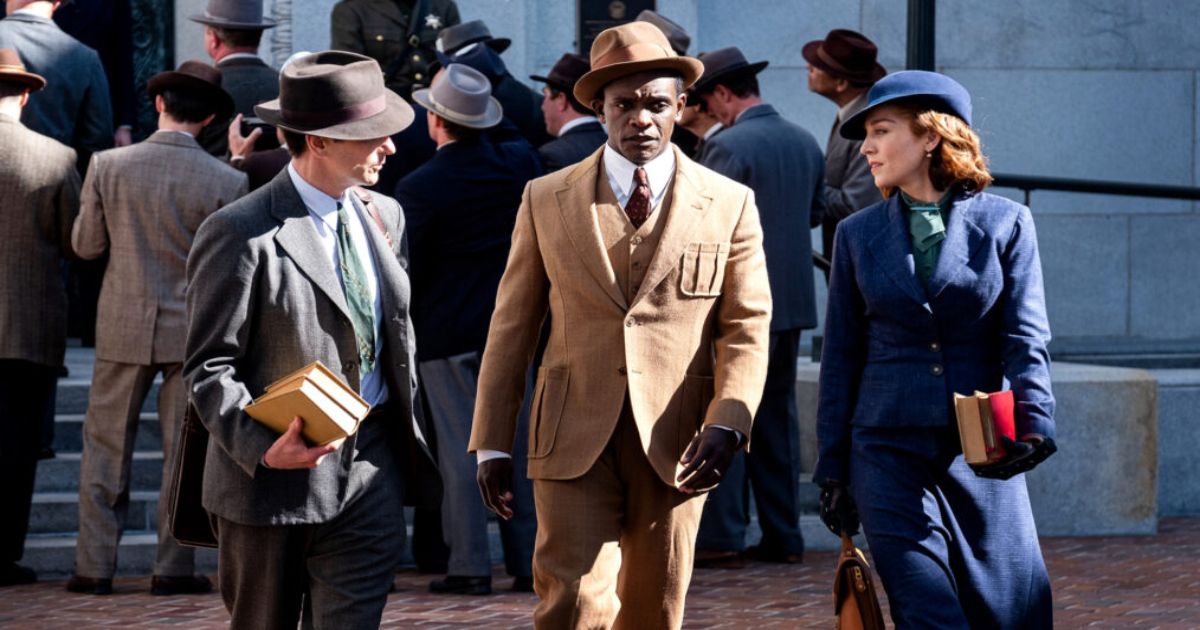 Season two cuts a wide swath through many themes. This isn't a procedural where the courtroom dominates action. The complex narrative reflects divisions across demographics. The characters have personal lives that intertwine with the unfolding mystery. Della goes to great lengths to hide her sexuality. She falls in love with a vivacious woman (Jen Tullock) who broadens her horizons but raises exposure. She would be ruined if outed as a lesbian. Paul has to feed his family. He's ashamed of their situation and doing dirty work for white men who see him as inferior. Perry can't shake the Dodson trial. Its aftermath has him questioning his purpose. A new love affair (Katherine Waterston) puts him in unfamiliar territory. Everyone has a chink in their armor that can be exploited.
Perry Mason nails cinematic noir ambiance. The settings, production design, costumes, and score are remarkable. Rylance dazzles while Rhys looks perennially disheveled and Chalk etched out of stone. The series moves from mansions to gambling boats and decrepit shacks with visual splendor. Smoke-filled cocktail parties, sultry liaisons, and flashbulb news conferences are all accompanied by a melancholic jazz soundtrack. HBO never fails on a technical and artistic level.
Gray View of Justice
My reaction skews positive with significant caveats. The series improves on the first season with tremendous character depth. Its gray view on the scales of justice has merit and a cohesive delivery. But sluggish pacing tries patience. There are points where it's easy to check out. The mystery doesn't leave breadcrumbs every few steps on a trail to entice. Perry Mason is not for the casual viewer. Good drama abounds, but the structural flaws can't be ignored.
Perry Mason is a production of Team Downey. Season Two premieres March 6th on HBO and will be available to stream on HBO Max.