The Best Movies Set at a Theme Park, Ranked The Talks Today
Who doesn't love a theme park? From Universal to Disney and beyond, they're places full of fun and noise that likely bring back loads of summer memories. What's even more fun are movies set at theme parks. They give you all the fun of the theme park aesthetic, along with all the sights and sounds that come with it, but it doesn't require you to pull out your wallet and buy a ride pass or an extremely overpriced lemonade. If you're looking for some summer vibes, or simply just want to travel to a theme park from the comfort of your own couch, check out these six movies.
6
Jurassic World (2015)
The first Jurassic World movie premiered in 2015, starting the Jurassic World trilogy, and was the fourth installment in the Jurassic Park franchise overall. Set 22 years after Jurassic Park, Jurassic World takes place on the same island — Isla Nublar — where the Jurassic World theme park full of cloned dinosaurs is thriving until one of the dinosaurs escapes and goes on a rampage, wreaking havoc on the park. While it's certainly not as entertaining and impressive as Jurassic Park, Jurassic World is still a well-made sci-fi movie, even if it may come off as a little predictable at times. It's still a decent watch, especially for dinosaur lovers, but it doesn't feel as impactful as Jurassic Park, and lacks a lot of the original movie's luster.
5
The Florida Project (2017)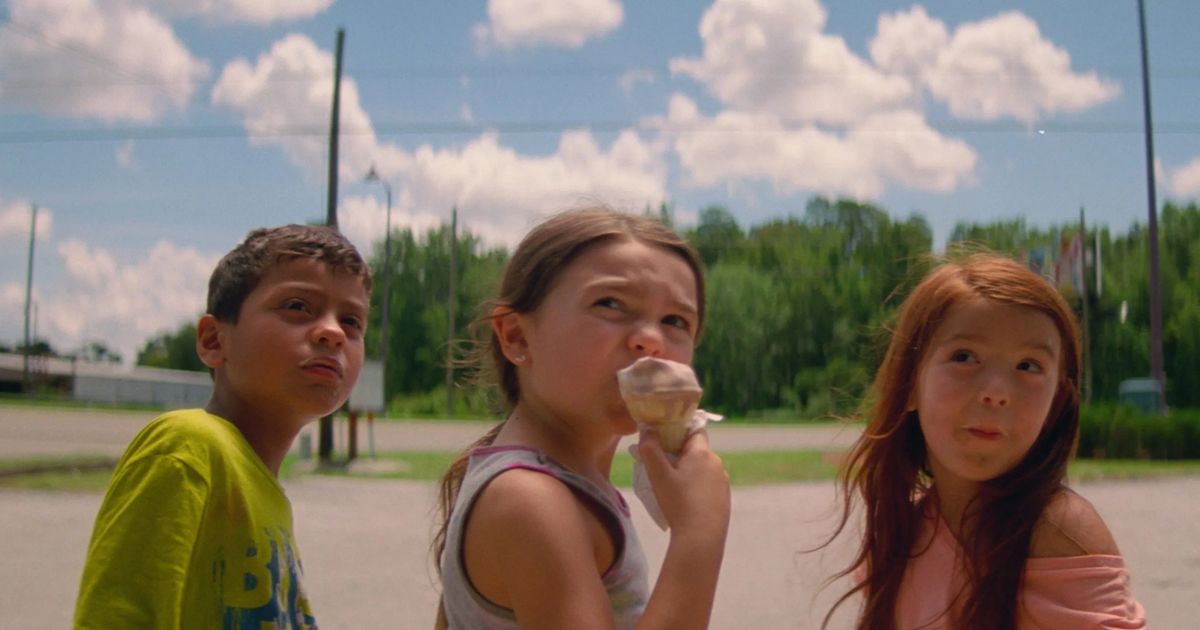 The Florida Project is a coming-of-age drama that premiered in 2017. The movie has a slice-of-life plot that focuses on the summer of a six-year-old girl who lives in a motel with her unemployed, single mother in Kissimmee, Florida. They — and those around them — are struggling to make ends meet, put food on the table, and avoid becoming homeless, all while Walt Disney World dominates the area. For context, Disney World was called "The Florida Project" during the early days of its development.
The performances are phenomenal, but the real crown jewel of the movie is the plot and story itself. It focuses on the irony of "the happiest place on Earth" being right around the corner from people struggling to survive. While tourists and the like are paying hundreds of thousands of dollars to take selfies outside of the mouse's house, locals are starving and living in budget motels. The Florida Project peels back the curtain and exposes the seedy underbelly of an expensive tourist town and provides a point of view we typically don't see when it comes to Disney and the communities that live around theme parks in general.
4
Zombieland (2009)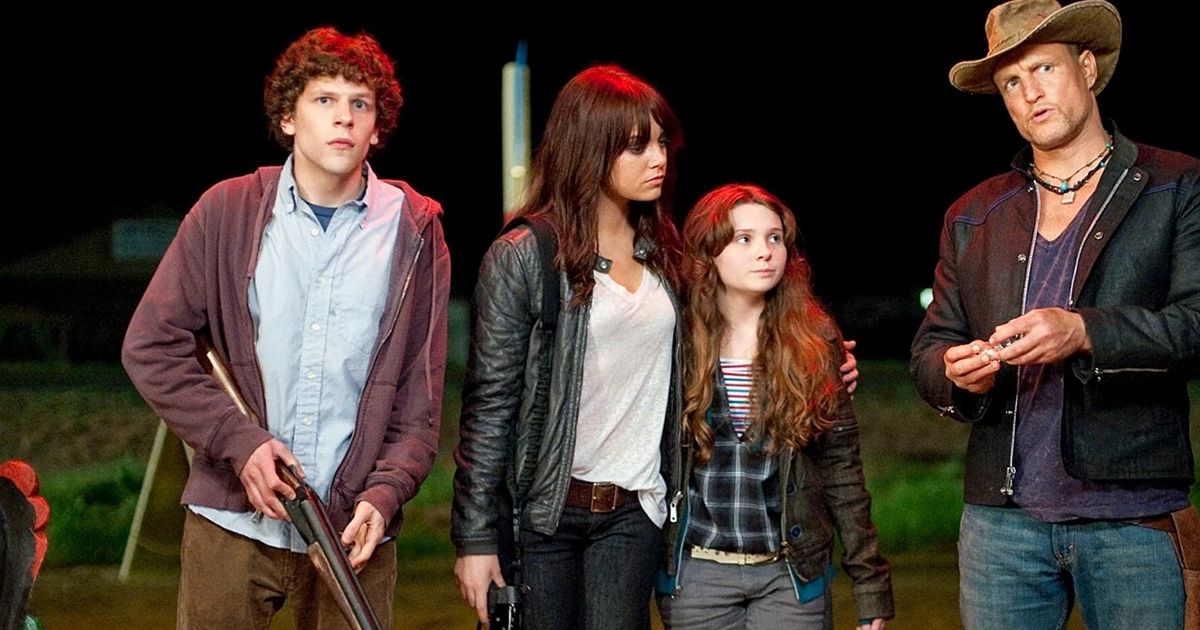 At this point, there aren't likely many people who haven't seen Zombieland yet. It's unique and funny zombie-centric plot and bold cast of characters made the movie standout among similar zombie apocalypse movies that were especially popular in the 2000s. Starring Jesse Eisenberg, Woody Harrelson, Emma Stone, Abigail Breslin and a special appearance from Bill Murray, Zombieland follows Eisenberg, Harrelson, Stone and Breslin as they travel cross country to find a zombie-free sanctuary — which ends up being Pacific Playland, an amusement park in LA.
It's very funny, entertaining and well-made and withstands the test of time as it still delivers laughs years after its 2009 premiere. You'd be hard-pressed to watch Zombieland and not enjoy it. When it premiered. It was very well-received and even had a sequel — Zombieland: Double Tap — 10 years later, though the original is definitely the best.
Related: Sony Developing Range of Rides, Hotels and Theme Parks Based on Jumanji Franchise
3
Adventureland (2009)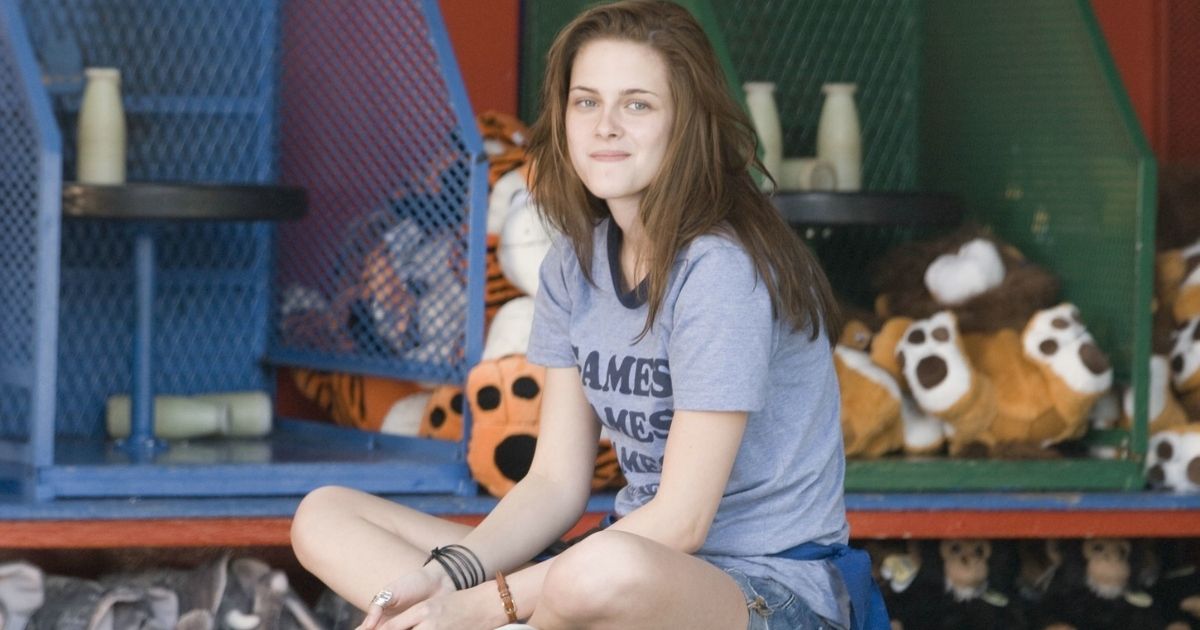 Adventureland premiered in 2009 and is set in the summer of 1987. It follows a college grad (Jesse Eisenberg) who has big plans to spend his summer touring Europe and prepare to attend graduate school in pursuit of a journalism degree. However, some financial issues cause his plans to change and he ends up taking a summer job at a run-down amusement park in Pennsylvania called Adventureland. At the park, he meets another worker, Emily (Kristen Stewart), and they start to form a relationship with each other.
Eisenberg and Stewart have great chemistry in the movie, and they're supported by a solid cast including Martin Starr, Kristen Wiig, Bill Hader, and Ryan Reynolds. Adventureland is a sweet summer romance, that doubles as a coming-of-age movie as it taps into the roller-coaster of feelings and emotions that come between adolescence and adulthood when you're trying to simply figure it out. It's a fun, nostalgic movie that feels touching and very relatable.
2
National Lampoon's Vacation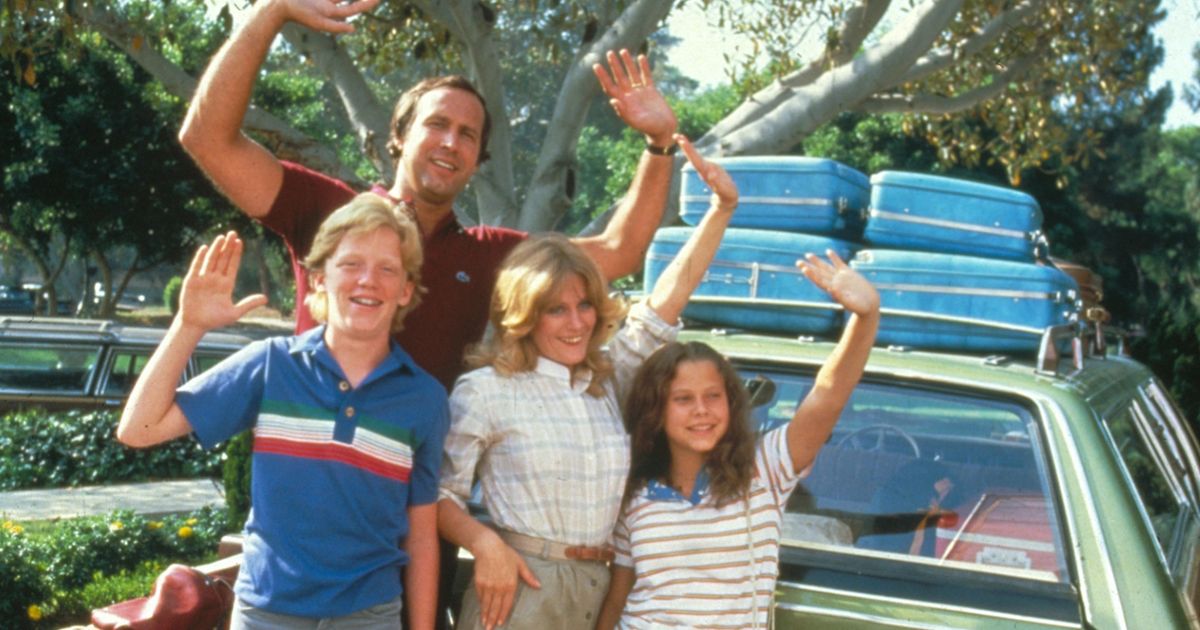 National Lampoon's Vacation is the first movie in the National Lampoon's Vacation film series. Starring Chevy Chase, Beverly D'Angelo, Randy Quaid and John Candy, the movie follows the iconic Griswold family as they embark on a cross-country roadtrip to the Walley World amusement park. In standard National Lampoon fashion, there are loads of hijinks and shenanigans along the way, making their trip to the park a ridiculous excursion to remember.
It's a very timeless, hilarious comedy and was followed up by four other movies, including the classic National Lampoon's Christmas Vacation. In terms of roadtrip movies, it's absolutely hilarious and gets even funnier when they finally make it to the park only to find it's closed for repairs. If you've ever been on a longwinded family roadtrip, you'll definitely find some elements of this movie that may feel reminiscent of your own roadtrip experiences and that makes the movie even funnier.
Related: The Marvels' Brie Larson Gets Disneyland Theme Park Ride, Fulfilling Lifelong Dream
1
The Way, Way Back (2013)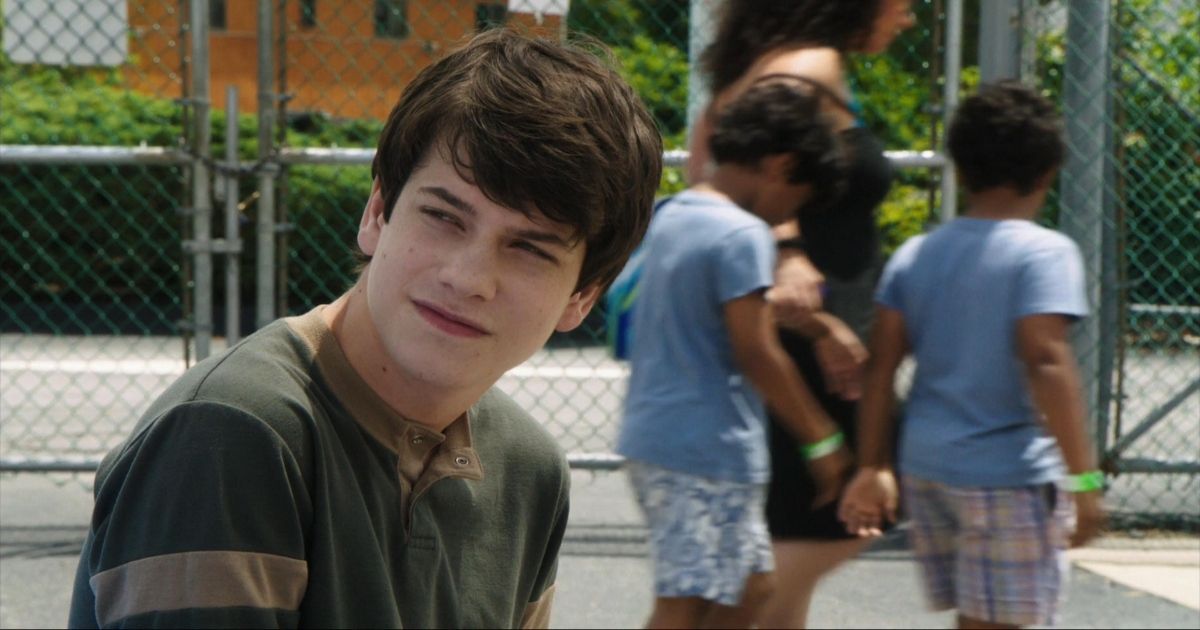 This coming-of-age dramedy premiered in 2013 and is about an introverted teen (Liam James) who goes on a summer vacation to Cape Cod with his mom (Toni Collette) and her wealthy, overbearing boyfriend (Steve Carell) and his daughter. Duncan (James) has a hard time fitting in, but then he meets Owen (Sam Rockwell), the manager of the Water Wizz water park, who takes Duncan under his wing and they form a connection and become fast friends.
The Way, Way Back seems like such a simple movie, you might not think it's worth the watch or could convey something deep, but it definitely does. It's thoughtful and endearing and is a good balance of "feel good" moments and sadder, more dramatic themes that can certainly hit home if you let it. On the surface it's just a movie about a summer spent at a water park, but it's surprisingly much deeper than that.