The 20 Greatest Comedic Actors to Come Out of Canada The Talks Today
Canada has a global reputation as a country of friendly, well-mannered folks with simple lifestyles. It's certainly not a place that you would associate with comedy if unaware of the tremendous amount of comedic talent the country has produced over the years. That proud tradition grew primarily out of Second City, an improv group founded in Chicago in the late 50s, with a Toronto troupe later branching out and incorporating some of Canada's best theatrical talent. Many of those performers first gained notice in a legendary production of Godspell at the Royal Alexandra Theatre in 1972, which had a cast including Martin Short, Howard Shore, Eugene Levy, and the American comedy legend Gilda Radner.
These actors began working as part of Second City's Toronto troupe, incorporating other performers including John Candy, Catherine O'Hara, and Rick Moranis. By 1976, the group decided to take their talents to the small screen in the form of Second City Television, better known as SCTV, transforming the seminal improviser Del Close's principles into a sketch comedy show that borrowed its format from another Canadian, Lorne Michaels, who had already created NBC's Saturday Night (later to become Saturday Night Live) a year prior.
While SCTV wasn't a runaway success, it did gain notice in America, and by 1980 NBC picked it up for a three-year run in the States. Once the show's many talented comedic actors got exposure in the U.S., many crossed over into film and television jobs in Hollywood and New York, thus establishing a firm recognition of the comedy talent being produced up North, and creating a pipeline of sorts that funneled comedians over the border into fame and fortune in American show business. Mike Myers was one of the later Second City Toronto performers who rode to fame on those coattails, while original cast members like John Candy and Martin Short, reached sudden movie star status in the '80s. Other members of that original cast, such as Levy and O'Hara, found regular work in comedy films and tv before finally breaking through to fame later in their careers.
While many of Canada's finest crossover talent came via improv groups, others did so through stand-up comedy. Jim Carrey parlayed his early work as an impressionist at Toronto's Yuk Yuk nightclub into regular stand-up gigs in the U.S., later becoming a stand-out performer when he was cast on In Living Color in the early '90s. Tom Green, while never achieving Carrey's enormous fame, performed at the same nightclub before some local television work in Ottawa garnered him enough notice to get his own TV show in the States. Today, there remains an enormous amount of comedic talent regularly coming out of Canada, and the following are some of the greatest to ever do so.
20
Tom Green
While Tom Green isn't exactly a hot commodity these days, there was a period in the late 90s and early 2000s when he was on fire, with his own television show and a series of movie roles that made him one of the biggest comedy actors working in America. Green got an early start working in stand-up and on radio shows, before starting his own cable-access show in Ottawa, The Tom Green Show. That show had several incarnations, with a run on a larger Canadian Broadcast network until finally getting a pilot green lit in the States on MTV. The show became a huge phenomenon, leading to film roles in Road Trip and Freddy Got Fingered. While Green has had some ups and downs owing to hiatuses due to illness and stress, he has maintained a following over the years that's proven that he was more than simply a flash in the pan.
19
Nathan Fielder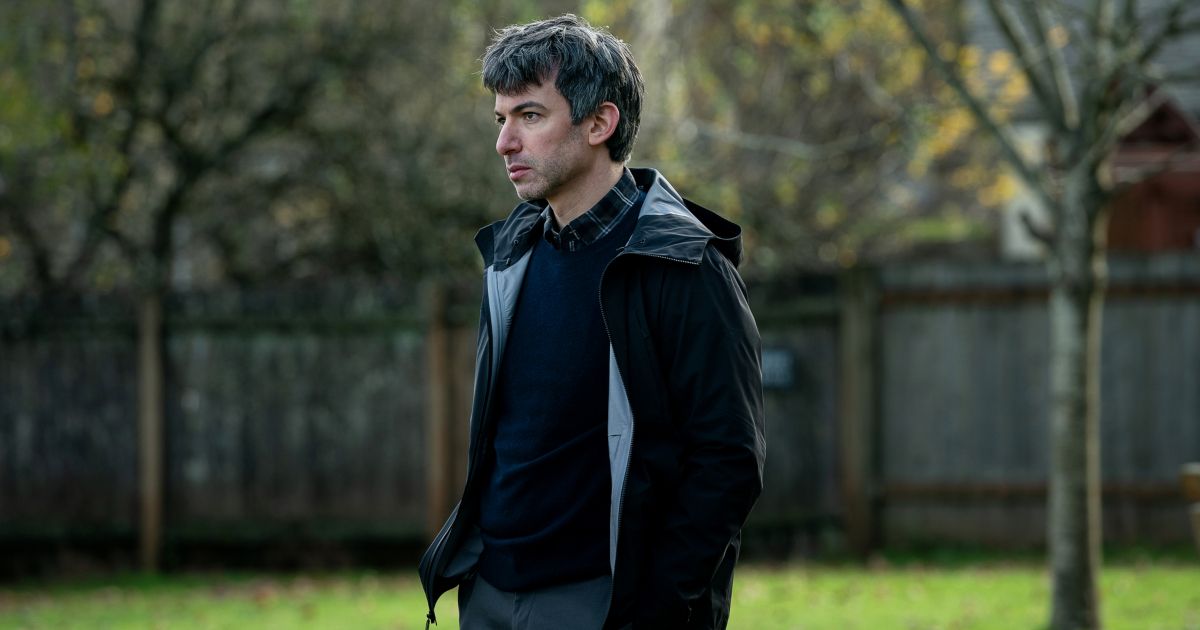 While many on this list found their way to Hollywood via performing, Nathan Fielder slowly built a solid career as a comedy writer, first on CBC in Canada, then writing for American shows such as Bob's Burgers and Drunk History. Those jobs, along with his hilarious YouTube channel, led to him eventually getting his own show, Nathan For You, on Comedy Central. While he has continued working primarily as a writer, he has also received cirtical acclaim for a newer HBO show, The Rehearsal, establishing him as one of Canada's standout imports.
Related: Nathan for You: The 10 Best Schemes, Ranked
18
Michael Cera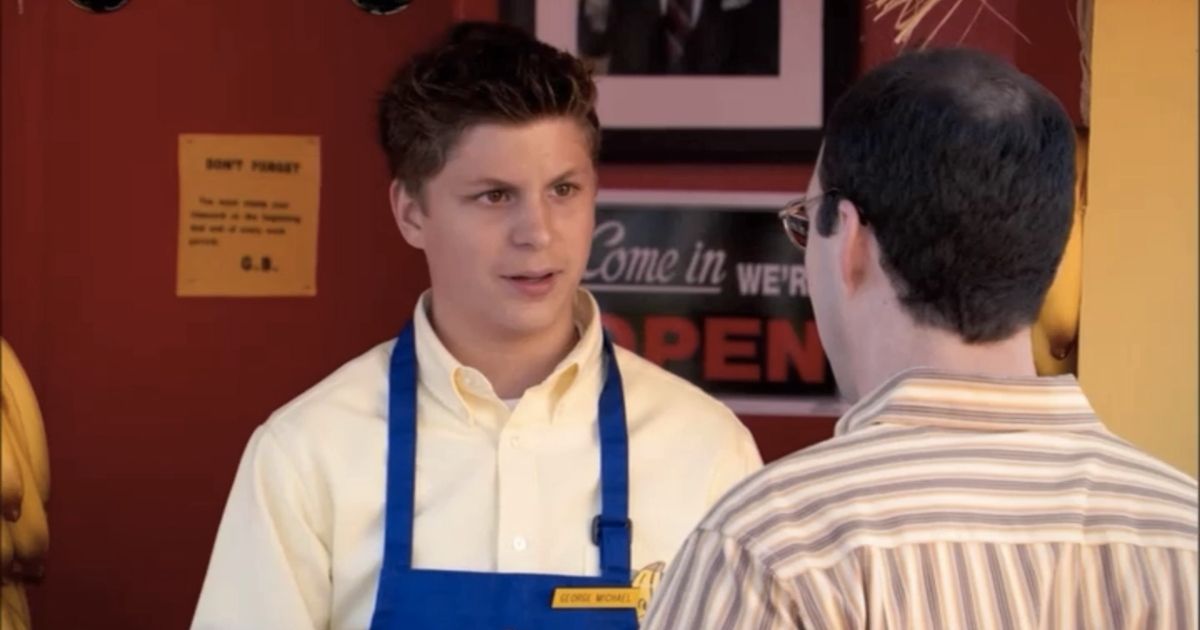 Another Ontario product, Michael Cera got his start as a child television actor in Canada, before finding small roles in American films such as in Confessions of a Dangerous Mind. Cera's breakthrough came in 2003, with his hilarious role as George Michael Bluth in the critically acclaimed Arrested Development. This role got him notice from Judd Apatow, who featured him in several of his films before finally giving him a lead role in Superbad. That along with an endearing role in Juno helped him achieve star status, and he hasn't looked back since.
17
Dave Foley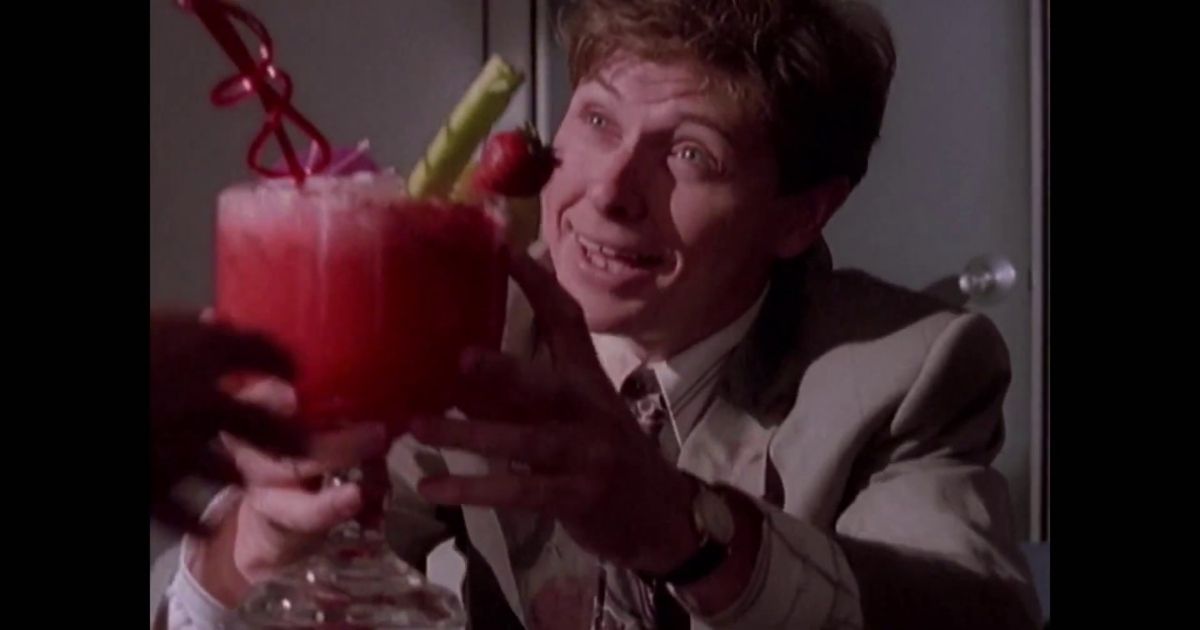 Another veteran of Second City's Toronto program, Dave Foley helped found a comedy troupe known as The Kids in the Hall in Canada. The troupe grew in stature leading Canadian executive Lorne Michaels to produce an eponymous television show for the group. The show became a sensation in Canada, eventually airing on Comedy Central in the U.S. and gaining Foley, the show's biggest attraction, enough recognition to get cast in many successful TV series in America, including NewsRadio and Will and Grace.
16
Catherine O'Hara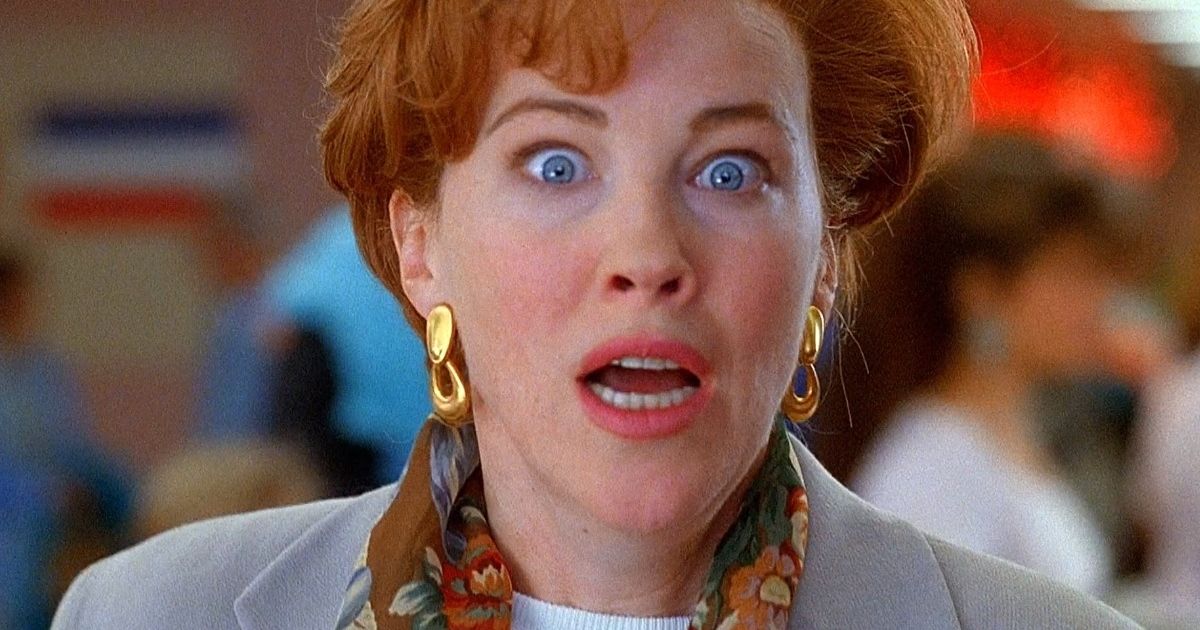 Like others on this list, Catherine O'Hara came to wide acclaim as a member of SCTV, but her career really took off in the late 80s when she was cast in two blockbuster films, Beetlejuice and Home Alone, making her a recognizable face in film if not a household name. She kept busy in the 90s, becoming a regular in Christopher Guest's series of mockumentary films, beginning with Waiting for Guffman in 1996. Her career has had some lulls, but the actress kept working throughout, earning awards and critical acclaim and voicing characters for several more Tim Burton films. Her big comeback came alongside Eugene Levy in Schitt's Creek, which saw her return to prominence in a hilarious series that put her range of comedic talents on full display.
15
Thomas Middleditch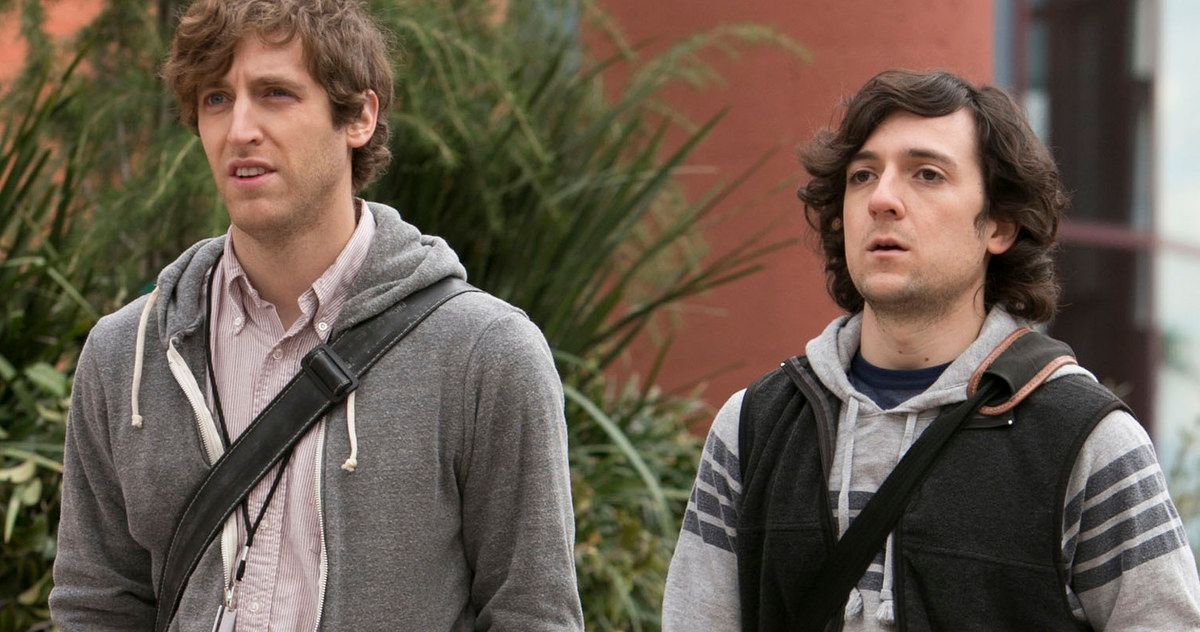 Born in British Columbia, Thomas Middleditch found his way to Hollywood through the Chicago branch of Second City, unlike many of his countrymen — eventually auditioning for Saturday Night Live. The audition led him to regular work as a writer in performer in various comedy series including Jake and Amir and The Office, and some promising film work in The Campaign and Splinterheads. His big breakthrough came in 2013, as a series lead in Silicon Valley, a beloved, long-running series leading to his position as one of the most famous Canadian comedy actors working today.
14
Rick Moranis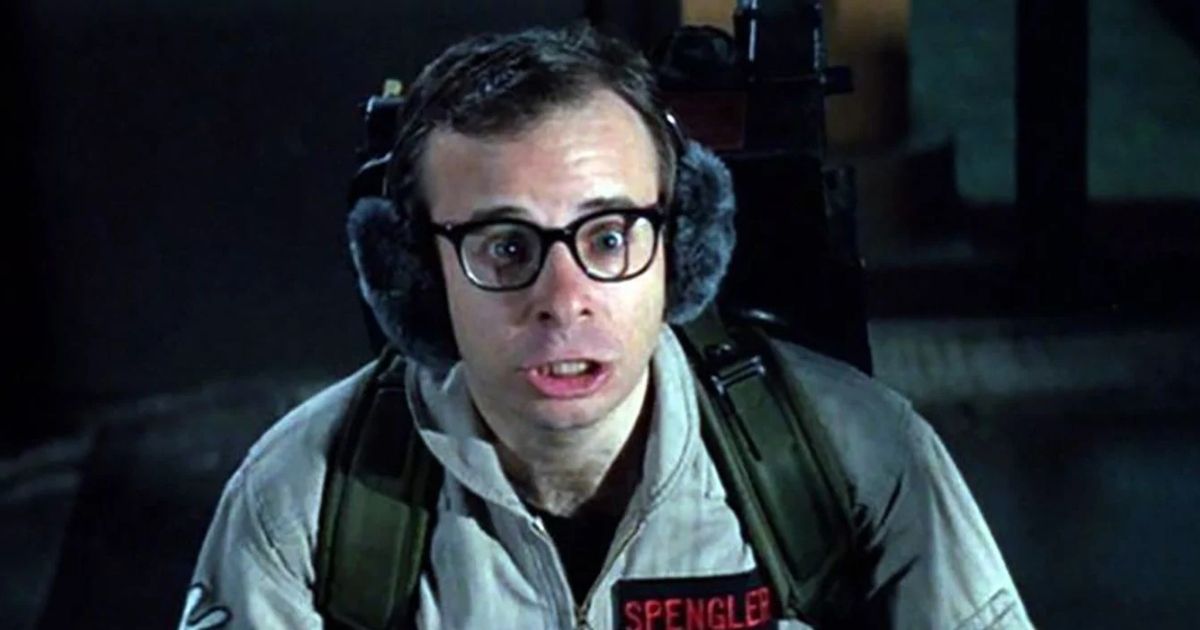 Rick Moranis was the SCTV alum who found near-instant fame in America, after his comedy Strange Brew introduced his particular brand of Canadian humor to American audiences. The next year he acted in the blockbuster smash Ghostbusters, leading to more huge roles in Little Shop of Horrors, Spaceballs, and Honey I Shrunk the Kids. He seemed to have the Midas touch as he became one of the highest earning comedy actors of the 80s. Unfortunately, due to the tragic loss of his wife to cancer in 1991, the actor stepped away from Hollywood, leaving a legacy as one of the funniest actors ever to come out of the Great White North.
Related: Why Rick Moranis Gave Up Acting So Early
13
Dan Aykroyd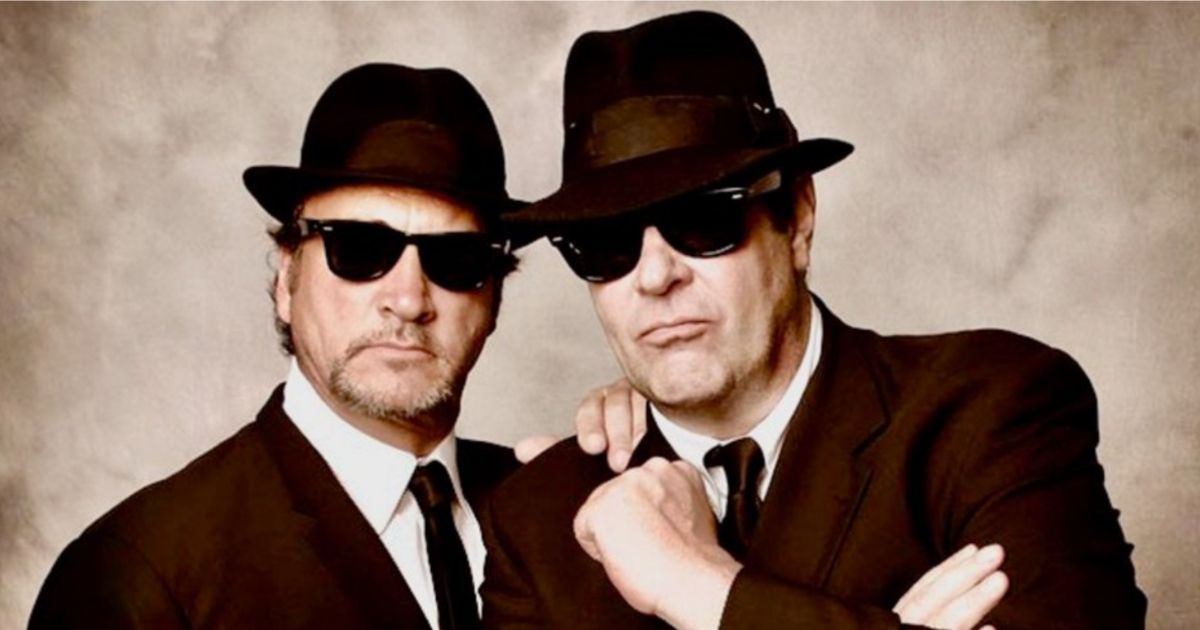 One of the founding writers and cast members of SNL, Dan Aykroyd found fame in the U.S. early in his career, spawning the first film franchise to come out of the TV series with The Blues Brothers, which garnered him instant A-List status alongside John Belushi. This led to a run of huge comedies in the 80s, from Trading Places to the enormous Ghostbusters franchise. While never reaching the heights of his 80s success, Aykroyd has continued an impressive career in films throughout the 90s and 2000s, and remains one of the most recognizable faces to ever come out of Canada.
12
Tommy Chong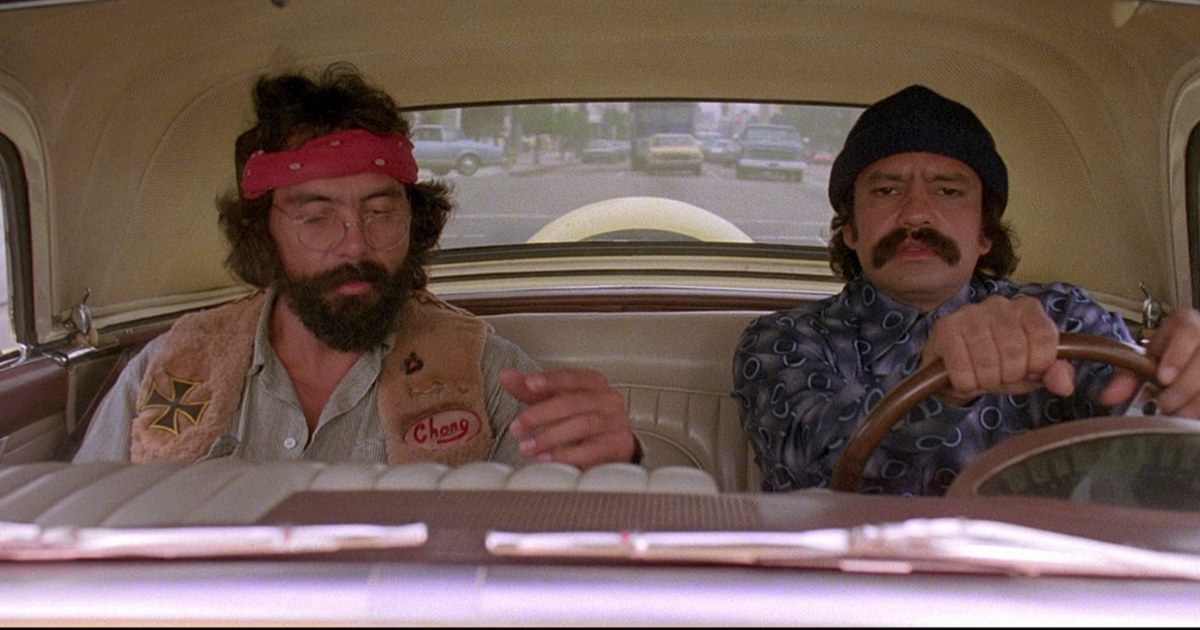 Tommy Chong got his start as a musician in Vancouver, touring for a time before opening a variety club in Vancouver in the late 60s where he met Cheech Marin. Chong had a love for improv, and convinced Marin to start their now famous duo, getting spotted by record producer Lou Adler, who helped them record comedy albums which eventually directed their first film, Up in Smoke. This became the birth of the stoner comedy, and Cheech and Chong went on to make five films together, becoming a global phenomenon whose influence continues to permeate comedy to this day.
11
Martin Short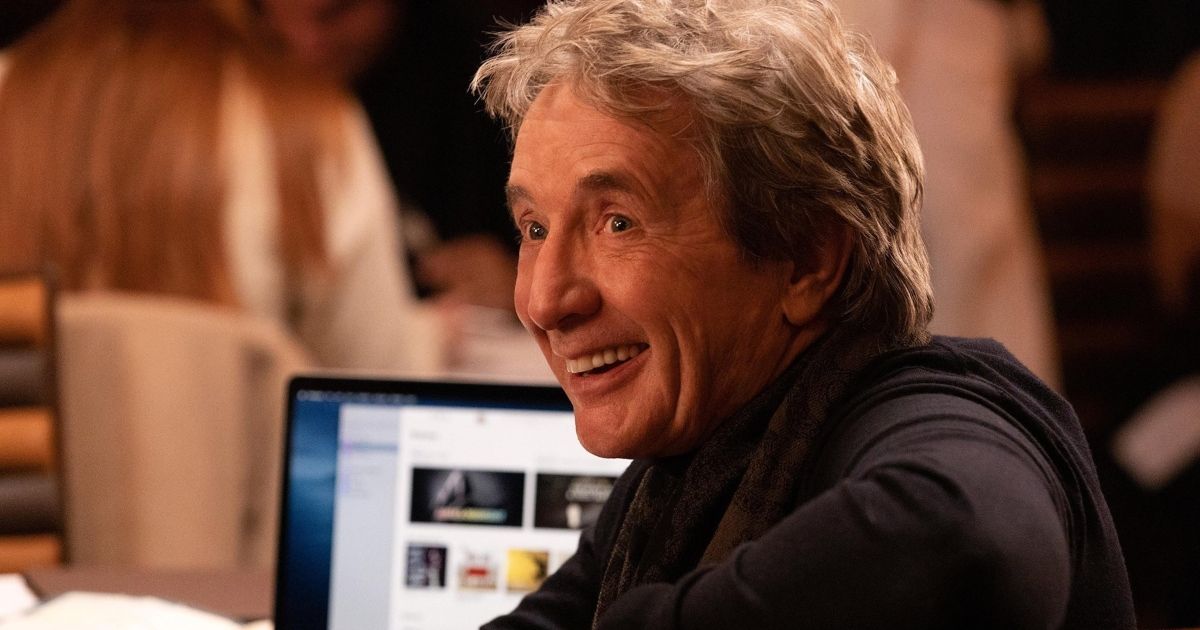 A member of the now famous 1972 Canadian production of Godspell, Martin Short went on to fame in Canada as a cast member of SCTV, where he created his famous Ed Grimley character, gaining him notice by Lorne Michaels, who cast him on Saturday Night Live in 1984. Short crossed over into film fame in 1986 as one of the Three Amigos, a hit film that lead to other memorable roles in Innerspace and Father of the Bride. Short has continued an impressive comedy career, continuing his partnership with Steve Martin as well as TV roles in everything from Arrested Development to Curb Your Enthusiasm.
10
Norm Macdonald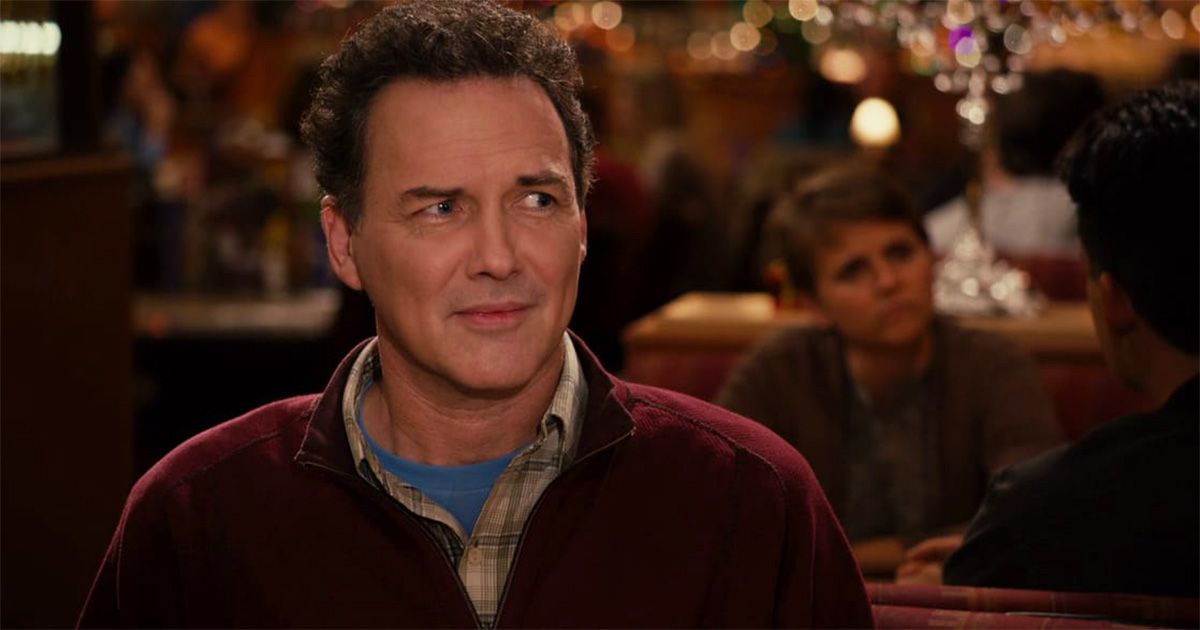 Another Canadian who came to Hollywood via stand-up comedy, Norm Macdonald gained notice on the national stand-up circuit before being hired as a writer on The Dennis Miller Show. This led to his being cast on Saturday Night Live in 1993, serving primarily as the anchor of Weekend Update. While SNL did lead to some film roles in Adam Sandler movies and Dirty Work, Macdonald never quite crossed over into film stardom, instead continuing a storied career as a stand-up, making frequent appearances on late-night talk shows, before helming Norm Macdonald Has a Show on Netflix in 2018. Macdonald's untimely death in 2021 led to a reexamination of his career, finally gaining him credit as one of the all-time great stand-up comedians.
9
Seth Rogen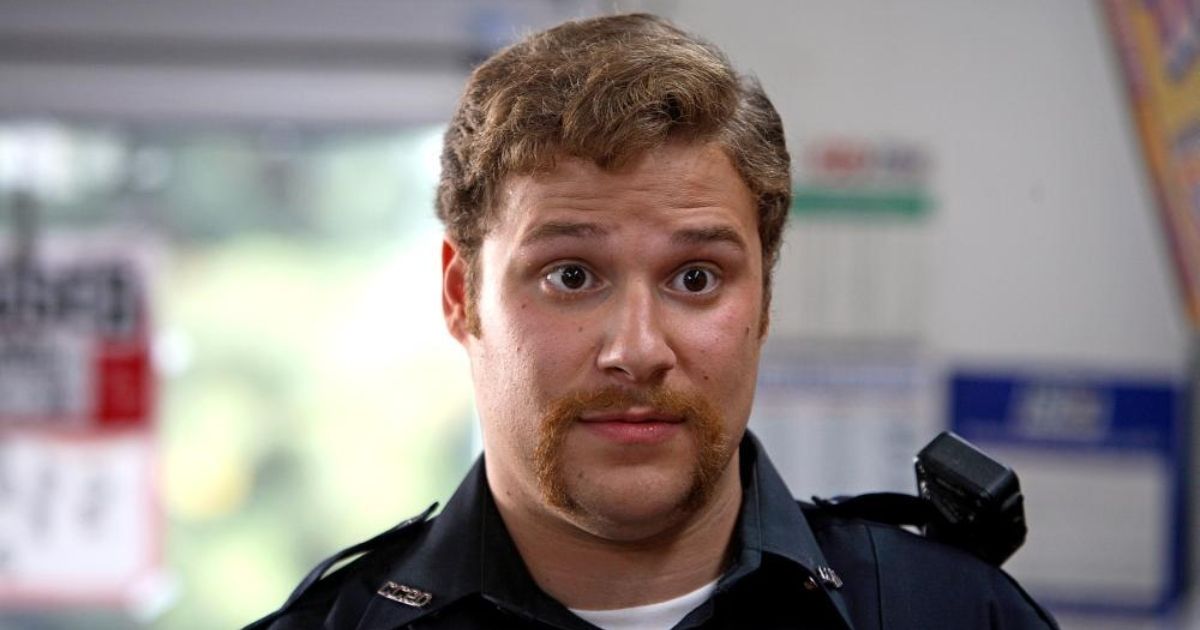 Starting as a stand-up comedian in Vancouver in the early 2000s, Seth Rogen got an early break from Judd Apatow, acting in Apatow's influential series Freaks and Geeks, which led to writing jobs on series including Da Ali G Show. He continued his collaboration with Apatow when he was cast in supporting roles in The 40-Year-Old Virgin, Knocked Up, and Funny People, before co-writing and starring in Superbad and Pineapple Express, firmly ensconcing himself as the king of the stoner comedy and one of Hollywood's biggest comedy stars.
8
Leslie Nielsen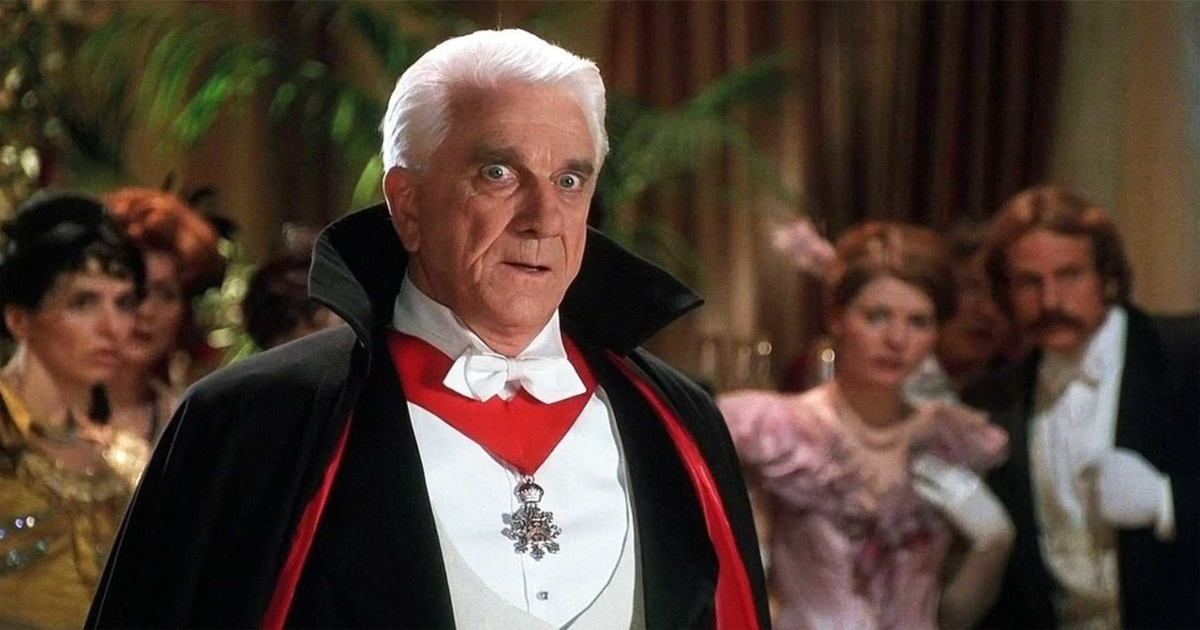 Leslie Nielsen is a rare example of a Canadian who started his career as a dramatic actor, before becoming one of the most famous comedic actors in the world from his long collaboration with the Zucker Brothers. Hailing from Saskatchewan, Nielsen got an early start acting in Westerns and Romance films in the 50s, becoming a working actor for over 20 years before being cast as Dr. Rumack in Airplane!, gaining notoriety for his hilarious deadpan comedy style. The character was so popular, the Zucker Brothers cast him in a similar role in their TV series Police Squad, later adapting the role for his famous Naked Gun films which elevated the actor to international comedy fame.
7
Eugene Levy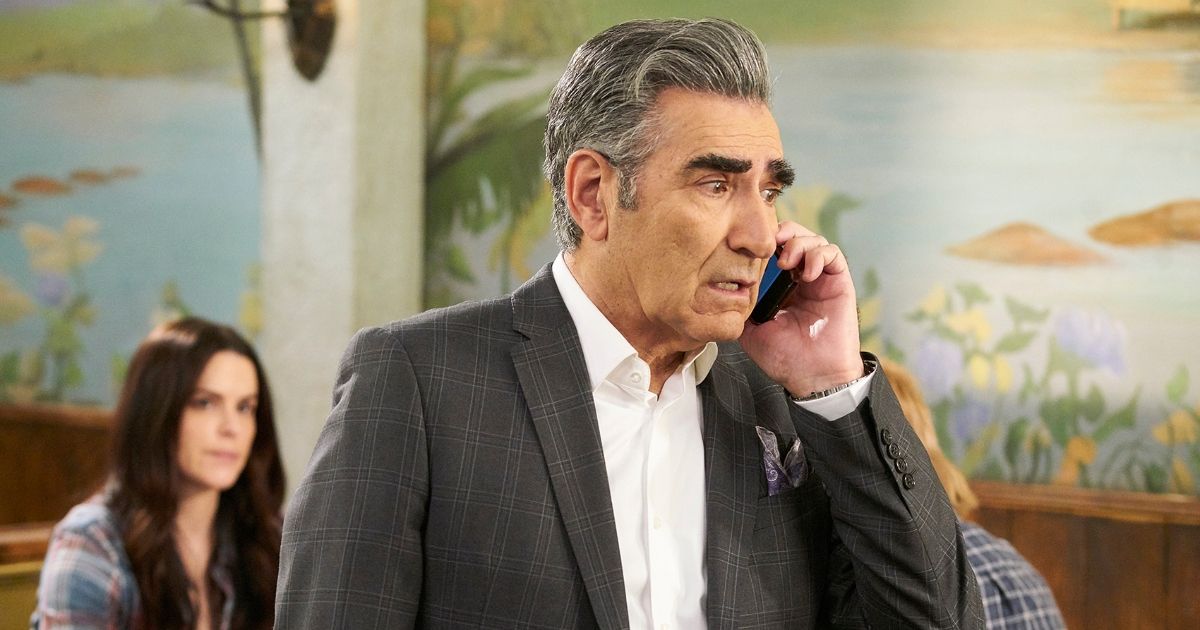 Yet another veteran of the 1972 Godspell cast and SCTV, Ontario's Eugene Levy has acted in more films and tv series than any other actor on this list, most notably in the incredible mockumentaries of Christopher Guest. While Levy never rose about "that guy" status for most of his career, he finally became an outright TV star through his collaboration with his son Dan on Schitt's Creek, now one of the most famous comedy series in the U.S. and Canada.
6
Phil Hartman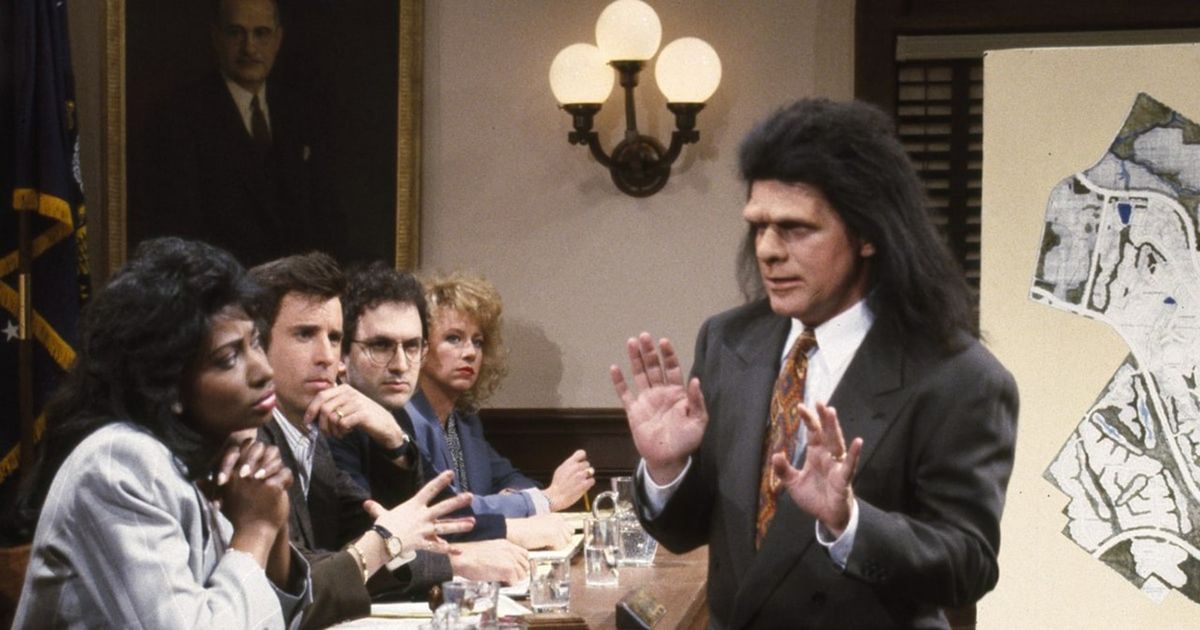 While he spent a portion of his childhood in Canada, Phil Hartman moved to California when he was ten years old, eventually becoming a graphic artist before joining The Groundlings improv group. This led to early TV roles on shows like Pee-Wee's Playhouse, before being cast on Saturday Night Live in 1986, rising to fame as one of the show's most multi-talented cast members. His impressions of Ronald Reagan and Bill Clinton made him a household name, leading to a short film career acting in mostly Lorne Michaels-produced films, as well as famous voice-work on shows like The Simpsons. His career was cut tragically short when he was murdered by his wife in 1998.
5
Ryan Reynolds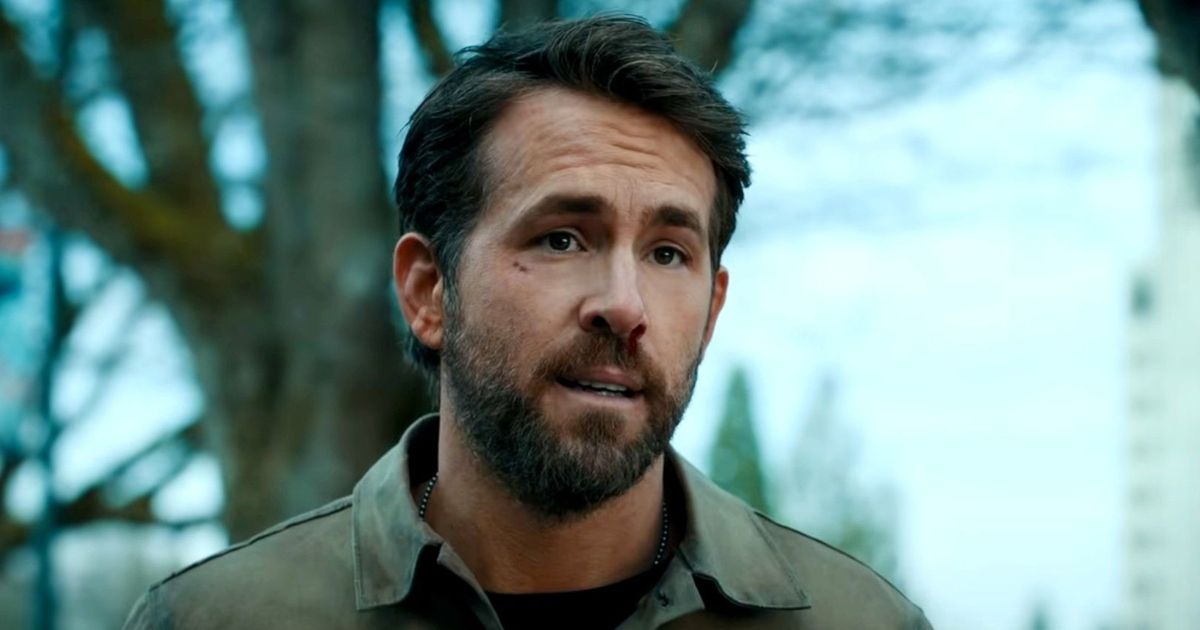 Ryan Reynolds started his career as a child actor in Canada, but briefly quit acting to attend college before a friend convinced him to move to Los Angeles and pursue film roles. This led to his being cast in the National Lampoon's film Van Wilder, kick-starting his move into romantic comedy roles in Just Friends ad Definitely, Maybe as well as action roles in Blade: Trinity and Smokin' Aces. Well his career was up and down for most of the 2000s, the actor kept working in regular roles before breaking through as a leading man with the Deadpool franchise, making him one of the biggest actors in Hollywood.
4
Will Arnett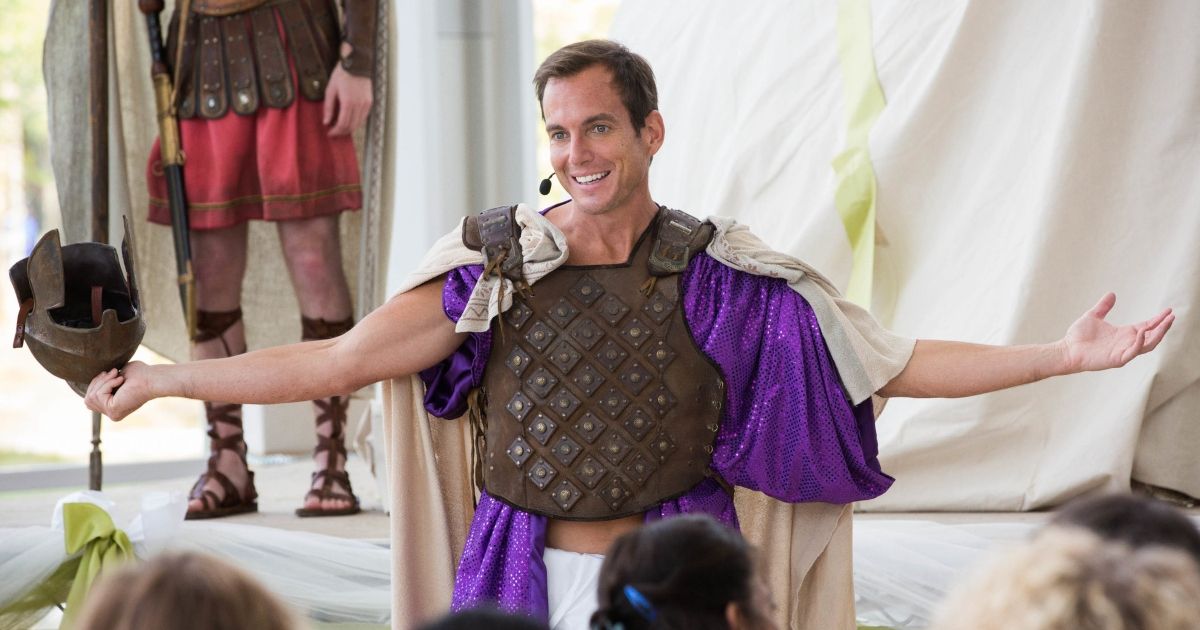 Will Arnett grew up in Ontario, then studied at the Lee Strasberg School in New York while earning small roles on shows like The Sopranos and Law and Order: SVU. His big breakthrough came on the comedy series Arrested Development, winning him an Emmy nomination and continued acting roles including Blades of Glory and guest roles on King of the Hill and 30 Rock. He has become one of the most prolific voice actors in Hollywood, voicing Lego Batman in the Lego Movie franchise, Ratatouille and Despicable Me.
3
John Candy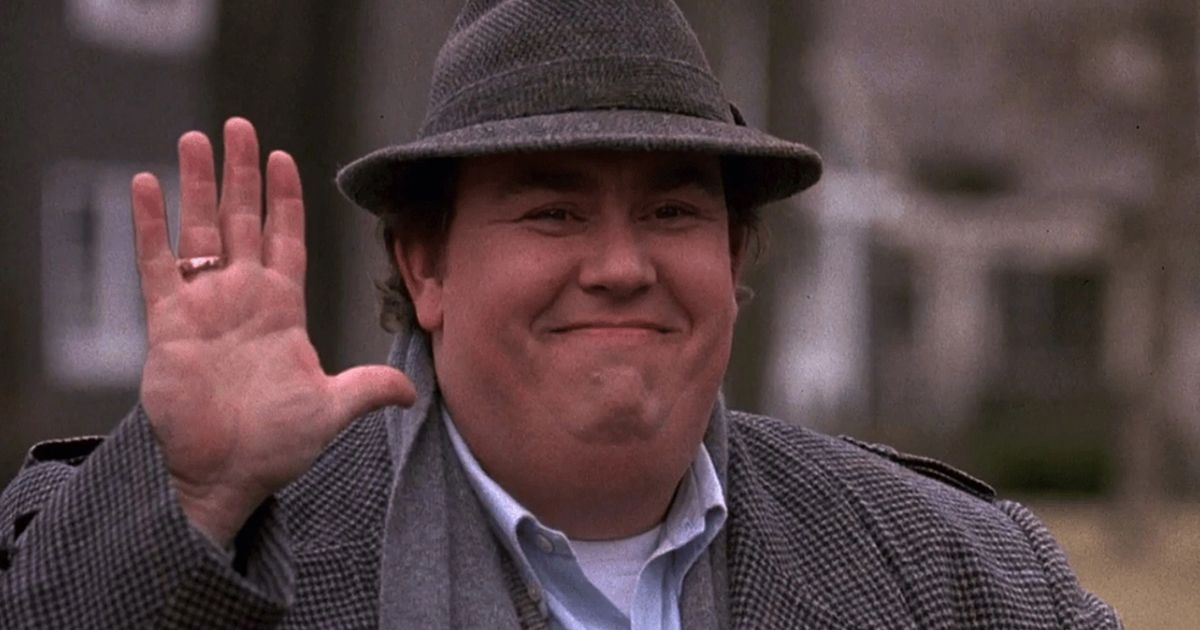 Hailing from Toronto, John Candy started in the theater then found some work on Canadian television before joining the SCTV cast. He was the breakout talent of that cast, crossing over to American films earlier than the others with roles in The Blues Brothers, Stripes, and National Lampoon's Vacation in the early 80s. Candy then became one of the biggest comedy stars in film, collaborating with John Hughes on big roles in Planes, Trains and Automobiles, She's Having a Baby and The Great Outdoors. He maintained his huge fame in the 90s despite some box office bombs, but still had some beloved roles in JFK and Cool Runnings before his untimely death from a heart attack in 1994.
2
Mike Myers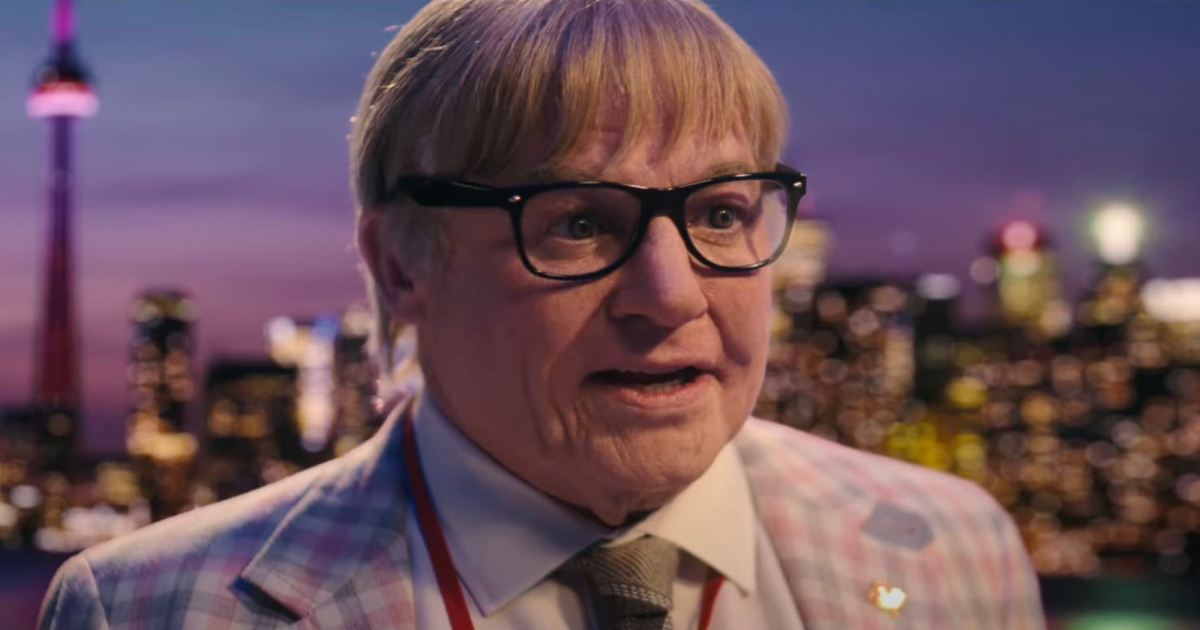 Another Toronto product who started as a child tv actor, Mike Myers transitioned into the Second City Touring Company in his 20s, creating his famous Wayne's World character and getting him notice from Lorne Michaels, who cast him on SNL in 1989. There he created the shows biggest characters, and parlayed Wayne's World into his first movie franchise. He became one of the biggest actors in Hollywood in the mid 90s, creating another franchise with Austin Powers, and another huge animated franchise with Shrek. Myers seemed unflappable, but his box-office bomb The Love Guru led to a career downturn, and he began to focus on family while still working occasionally to this day.
1
Jim Carrey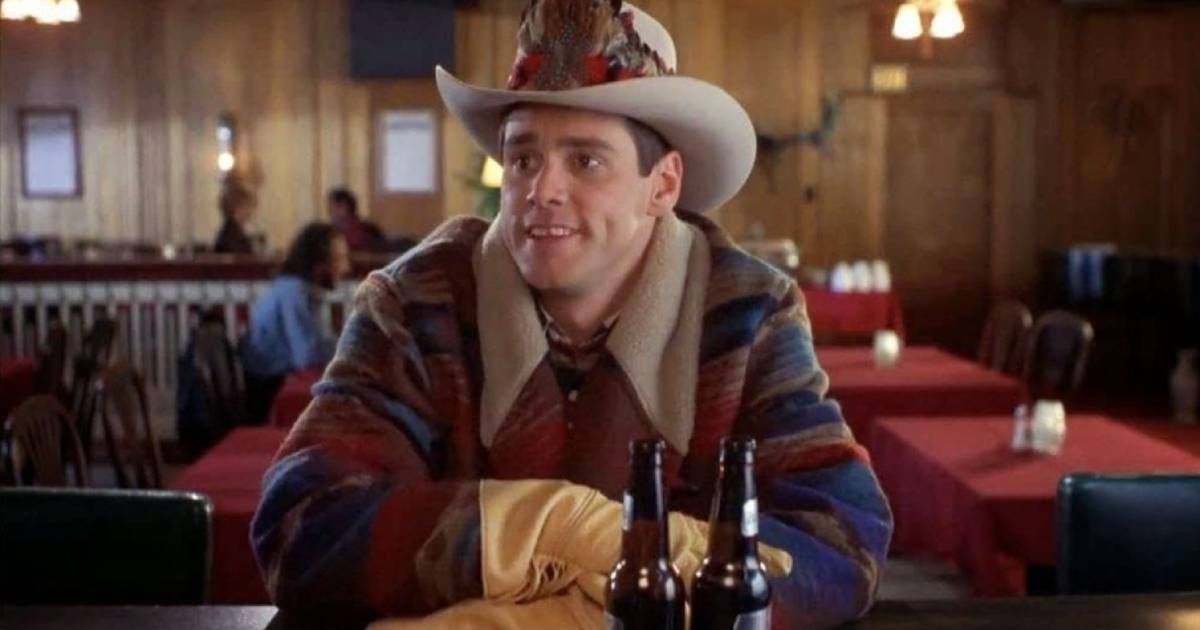 Of all the comedy actors to hail from Canada, Jim Carrey's star has shone the brightest. Like many, he got his start at Yuk Yuk comedy club in Toronto, then moved onto the stand-up circuit, becoming well-known for his incredible impressions. He moved to Los Angeles in 1983, securing regular sets at The Comedy Store which led to an early appearance on The Tonight Show with Johnny Carson, and a film role in Once Bitten. Although his career didn't immediately take off, he became the most famous member of the In Living Color cast before creating the Ace Ventura franchise and acting in the huge hit The Mask. His collaboration with the Farrelly Brothers on Dumb and Dumber and Me, Myself and Irene produced some of his funniest work, and he's continued one of the most storied comedy careers in Hollywood to this day.