Nicolas Cage's Dracula Meets and Greets in New Renfield Images The Talks Today
It is still a couple of months before Nicolas Cage brings his unique take on Dracula to screens in Renfield, Universal's latest attempt to revive their "monsters" brand for a new generation. While the Dark Universe collapsed before it started, Universal's decision to abandon the interconnected universe idea and instead completely re-imagine many of the classic 30s and 40s horror icons seems to be on to a winner. This month's Total Film Magazine has revealed a new look at Cage's Count, as well as co-stars Nicholas Hoult and Awkwafina, that is sure to whet the appetite.
Renfield is described by writer Ryan Ridley as "a workplace comedy," which immediately gives and idea of how much of a different take on the Dracula franchise this movie is. However, its biggest difference is that the focus is set squarely on the title character of Renfield, who has previously always appeared in Dracula's shadow in other adaptations. The story, which comes from the mind of The Walking Dead creator Robert Kirkman, sees Hoult's Renfield in modern day New Orleans, deciding that he has had enough of being trapped in a toxic working relationship with his boss. Ridley told the magazine:
"Robert Kirkman reached out to me with an idea. The moment I heard it I knew what this movie was going to be. This was a superhero blockbuster that wasn't beholden to any other franchise. This is a much weirder soufflé than anyone's expecting. It's an action horror and it's a workplace comedy. It's a Dracula comedy about Renfield."
Related: How the Renfield Trailer Introduces Audiences to a New Dracula
How Will Nicolas Cage's Dracula Stand Up Against Other Iterations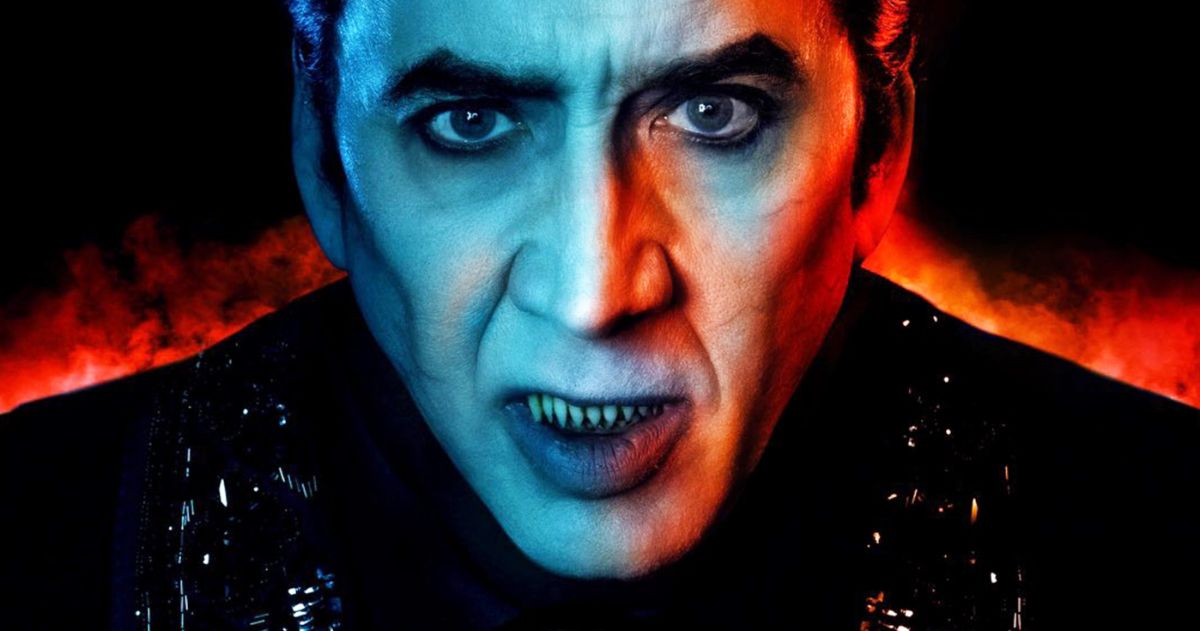 When it comes to playing a diverse range of screen-dominating characters, Nicolas Cage has played an array of colorful and eccentric roles, not least himself in The Unbearable Weight of Massive Talent, but in playing Dracula he took his inspiration from one of the masters. He previously said:
"Well, I had a lot of help. There were a ton of super-talented people on that movie that helped design the look. We wanted it to be more homage, more Christopher Lee. I favored Christopher Lee as Dracula and I liked his kind of sixties hairdo, but the wardrobe, the costume, and no, I didn't come up with the idea for the rings. That all came out of a wardrobe. They came in with all that. Maybe they sent something in me that I would like that, but that was really their contribution."
However, Cage was also quick to point out that this time around, Dracula is not the focus of the movie and only has a limited screen time. He added:
"To me, because the movie's really not about me, Dracula rather, I don't have a lot of screen time. It's really Nick Hoult's movie, and it's about Renfield. I didn't have the time, like the two-hour narrative to really dig deep into Dracula's pathos per se. It's not that. But I did have enough screen time to be able to try to develop a pop-art style to the character that hopefully will be a nice contribution to the other performers that have done it, that have had their take on this legendary character in both literature and cinema."
Renfield is released in cinemas on April 14, 2023.