How Season 4 Compares in Love, Loss, and Life to Seasons 1-3 The Talks Today
For the last three seasons of You, fans have watched Joe Goldberg (played by Penn Badgley) fall in love, fall out of love, and murder those he loved. This psychological thriller television series has audiences conflicted with whether or not they are rooting for the psychotic killer to find his perfect match. Joe is well-read, charming, personable, and most importantly, the hero in every situation — or so he thinks. Why would people not want him to live happily ever after? Oh right, his obsession with women tends to get plenty of people killed as he pursues a relationship.
Joe's obsessive love has proven to be problematic, yet he continues to genuinely believe that he can start fresh and become a better man. This only works as long as the fake names and false stories continuously clear. In the first five episodes of You Season 4, Joe has yet again managed to convince himself that his intentions are for the best, but this time, it is not love that drives his obsessive behavior. Here is a breakdown of Joe's current love, his inevitable loss, and the newest lifestyle he adopts to present himself as a good man in society.
Love
You Season 3 left off with Joe in Paris pursuing his latest love interest, Marienne Bellamy (Tati Gabrielle). He left his murdered wife, only son, and his old identity behind yet again to start fresh with the single mother. In the first episode of Season 4, it is revealed that Joe finally made contact with Marienne in London. Upon trying to justify that his actions (murdering his wife and Marienne's ex) were for the best, he explains to her that his ultimate goal is for them to be happy together. Marienne does not accept Joe's delusional rationalization. She calls Joe a murderer and then comes to the realization that he will likely kill her for this rejection. To everyone's surprise, he does not. He appears hurt and taken back that Marienne, the supposed love of his life, would think such a horrible thing. He lets Marienne go, unharmed — or so fans think for now.
Joe's desire for love takes a turn during the rest of season 4. He is more in love with the idea of his perfect "European Holiday," where he is surrounded by a slower pace of life, unproblematic people, and literature everywhere. He, for a brief moment, appears to want to love his new lifestyle rather than another individual. That comes to a halt with new obsessions, like his very own stalker and an interesting female neighbor, Kate Galvin. Even with a new woman in his life, the element of love is scaled back in this season. Joe appears more protective of Kate and further determined to get back to his lovely "European Holiday."
Related: You Showrunner Sera Gamble Reveals the Most Challenging Story They've Written for the Series
Loss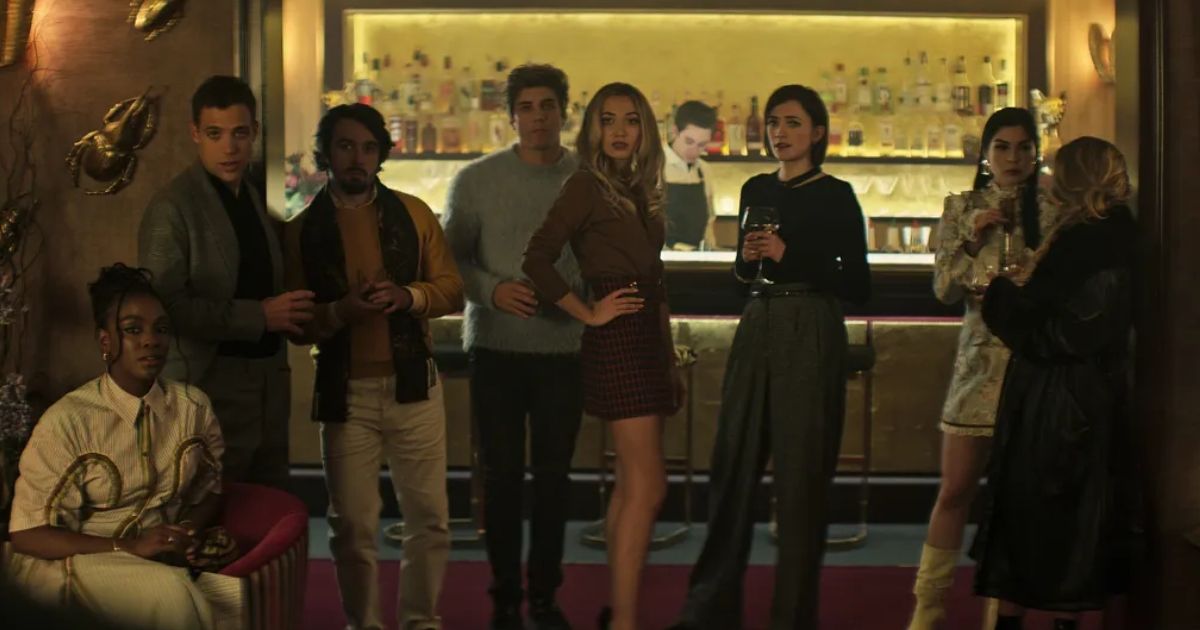 Watching this dramatic serial-killer series, it is easy to associate loss solely with death. However, You fans know that Joes has, from a rather young age, lost parts of himself that have resulted in the character that remains today. Joe lost his mother when she decided to abandon him, he lost his mentor to a paralyzing stroke, and he lost his first love, Candace, to another man. Needless to say, it is understandable why Joe so desperately searches for something to make him feel whole.
Joe's loss in the fourth season shifts from him losing people in his life (usually to some form of murder) to more of a sense of losing himself. After his altercation with his latest love, Marienne, Joe makes a conscious effort to focus on himself rather than obsess over a particular woman. As stated before, there is a connection between Joe and Kate, but there is not the obsessive love and pining that has been experienced in previous seasons. When Joe realizes he is being stalked and framed for murder, he loses his vacation-like peace. He becomes paranoid and is forced to go back to his old ways of murdering and disposing of bodies. Lastly, Joe does not have real friends in this season. He is lost among the group, and certain individuals enjoy pointing out that he simply does not belong. The loss of genuine connection in this season takes a toll on Joe, and audiences will see how much he is willing to spiral when Part 2 drops.
Related: Cardi B's Fangirling Pays Off as She May Appear in the Netflix Series You
Life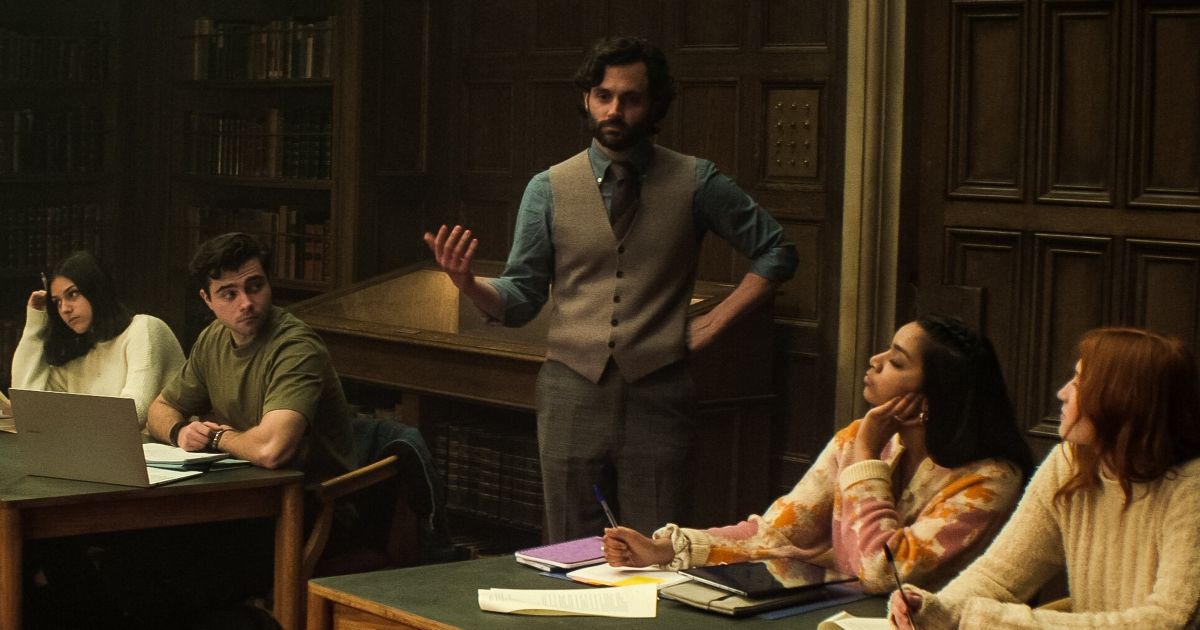 Joe is no stranger when it comes to reinventing himself. He has gone by the aliases Will Bettelheim, Paul Brown, and now, Jonathan Moore. While the names, cities, job titles, and groups of friends change, this charming killer cannot escape his lethal tendencies.
In You Season 4, Joe is given his new identity, Jonathan Moore, by the Quinn's hired hitman. To Joe's surprise, the man is tired of his profession and gives Joe the opportunity to live as long as he follows a couple orders. After making it seem like he tied up loose ends, Joe quickly packs up and flies to Europe to begin his new life. In the first scene of the season, audiences can see that Joe has left the salesman lifestyle behind and has become a professor of literature.
It appears to be a step up from his previous gigs, but more importantly, a conversation shared between Joe and his student about whodunits draws attention to the shift in the plot structure of this new season. Along with these changes, Joe finds himself in a new "friend" group. Ironically, none of the superficial elitists seem to be very friendly. Joe's life within these first five episodes has changed drastically, but fans know they can still expect some elements to remain as the season continues.