Connor Paolo on His Lead Role in the Vietnam War Film Ambush The Talks Today
From writer-director Mark Burman, Ambush is a new, genre-mashing account of the Vietnam War starring Connor Paolo (Mystic River), Aaron Eckhart (The Dark Knight) and Jonathan Rhys Meyers (Match Point). The gritty new project is now in theaters, on demand, and digital. Without giving too much away, the storyline — based on real accounts — focuses on a small outpost that gets ambushed during the war, prompting a U.S. Army squad to take the battle below ground on a high-stakes mission involving the infamous "tunnel rats." It's a new type of warfare, the likes of which they have never seen.
We recently caught up with Connor Paolo, who holds the screen well opposite heavy hitters like Rhys Meyers. They even worked together previously on Alexander, which Paolo discusses while also dishing on his experiences with Clint Eastwood and love for current Oscar nominee Martin McDonagh.
Playing a Guy Who 'Probably Won't Be OK'
MW: Could you talk about your character in Ambush and what he represents?
Connor Paolo: I play a character called — well, his name is Randall, but you would never know that. His last name is Ackerman, and he's an engineer that has been placed in a pretty desolate area of the war in sort of a forward base without much contact with the rest of the war, ultimately to pick up this package. And then it's stolen, and he is sent to retrieve it. For me, there was an interesting contrast to the idea of being in a war, which is essentially destructive but playing an engineer who builds things. For me, Ackerman was someone who took comfort in the fact that, "Well, I am here to support. I'm not here to kill people. I'm here to build things. I'm here to protect the other soldiers who are here to do violence." Then that is flipped, and he becomes the leader of this small team who, because they have training in cartography, mapmaking, and construction, are sent underground and become the people there to do violence, or at least to have to do violence.
Related: Cocaine Bear Review: Elizabeth Banks' B-Movie Blends Your Favorite Genres
And that internal contradiction of, like, I would imagine — I don't have personal experience — but I would imagine what a lot of, if not most, soldiers go through at some point, which is, "I shouldn't be here. I wasn't supposed to be in this situation." That compounded with, "I'm not supposed to be here, and I'm not supposed to be doing this." And then beyond that, he's someone who I think took a great amount of comfort in the chain of command and in, well, "If I have to do something, at least I was ordered to do it. And at least the people who are ordering me know something that I don't." And I think over the course of the film, he realizes that they don't know anything, either. And there is no comfort in the orders given… What I liked most about the ending of the film is that it's not happy at all. It's pretty awful. And he's left with a lot of death, for which he can't find a meaning and probably never will. This is sort of a story, at least from his perspective, about a character who gets broken by war and probably won't be OK.
MW: What was it like working with Aaron Eckhart and Jonathan Rhys Meyers?
Paolo: Aaron, unfortunately, I never got to meet. We were shooting in different places. But Johnny was really lovely, as a human being and as an actor, super generous, very kind. For me, personally, we worked together many years ago on Alexander… So getting to see him again as an adult, and now he's a father, that was just really cool for me. It's not abnormal to get to work with actors multiple times in the industry. But it's usually a really wonderful thing when you cross paths with someone again, after a lot of years… He worked with me and got to know me a bit when I was just sort of starting out and like figuring out who I was. As an actor — not that I am not still completely lost — but at least, I have a different perspective on things. So it was just really cool to know that I was going to get to run into him again.
Clint Eastwood and Future Projects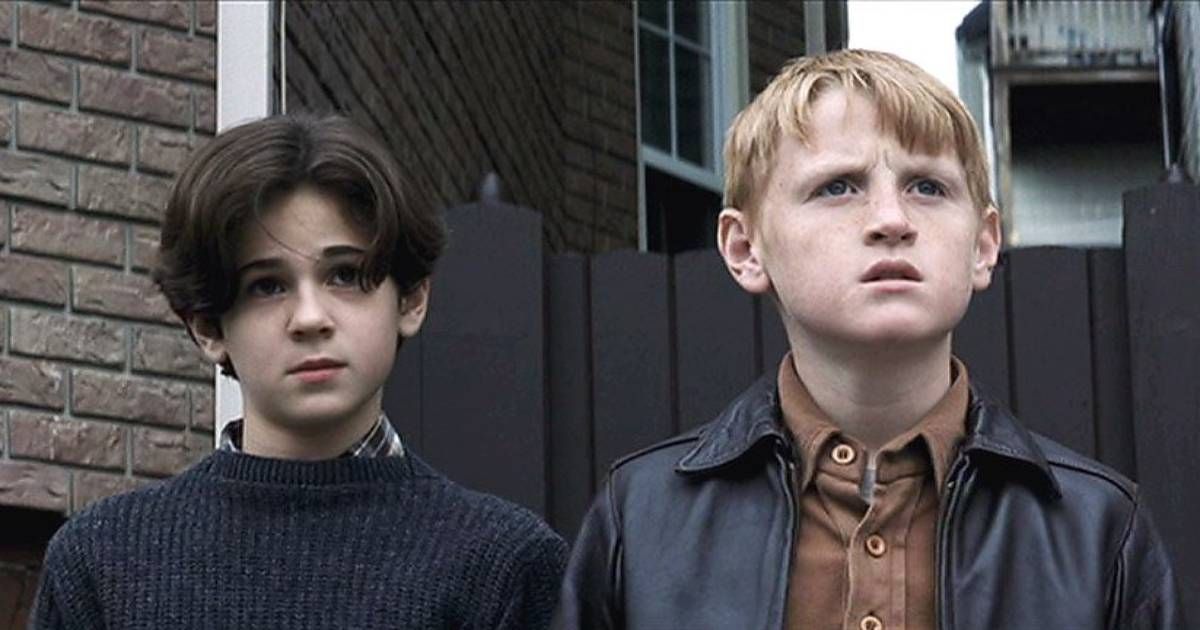 MW: Having co-starred in Mystic River, what was it like working with Clint Eastwood all those years ago?
Paolo: I mean, it was so long ago, but you know, working with Clint Eastwood, my memories of it are foggy, but they're all really positive. It was my first experience on a film set. Eastwood works in a way that I always really respected. You know, that guy will not only shoot the rehearsal, but he will put the rehearsal on screen. He's got such a deep understanding of the techniques of filmmaking that he's able to maintain this sort of flow state constantly because he has so much trust in his actors. I heard from other people that have worked with him later, and then my own sort of very brief experience, this sort of idea of like, "I cast you because I trust you. So we're not going to do a million takes because that's why you're here… I'll focus on other things. You go do the characters." I look up to him in the sense that, like, that guy clearly does not need to be making films anymore. He just loves nothing more. But that's really cool. I love the fact that, yeah, that guy just won't stop.
Related: Exclusive: Daughter Cast and Producer Dish on Intense New Thriller
MW: Are there any projects you're currently working on, that you'd like to share about?
Paolo: Yeah, absolutely. I've got a film premiering at South by Southwest called The Young Wife that I think is going to be quite interesting and quite wonderful. So I'm looking forward to that. That premieres in less than a month. Another film called A Creature Was Stirring, another film called The Last Stop in Yuma County, and I just finished a film called Séance, which will probably be out either by the end of 2023 or into next year.
MW: Is there any actor or filmmaker who you'd like to work with in the future?
Paolo: Right now, I'd put Martin McDonagh above [all else]. I been a fan of his since [McDonagh] was just doing plays. His mix of morality plays in darkness and character, and I'm pretty in love with his writing. And I thought The Banshees of Inisherin, going from sort of his most expansive story with Three Billboards Outside Ebbing, Missouri to then maybe his most intimate setting and story, was just really wonderful… Most directors just get bigger and bigger and bigger, so watching them get small was great. And I love his work with Colin Farrell, so I'd love to work with him.
Ambush comes to us from Saban Films.