Christina Applegate Hits the Red Carpet for 'Last' Time at SAG Awards The Talks Today
The Screen Actors Guild Awards were held on Sunday, and attending the ceremony for perhaps the final time as an actor was Christina Applegate. Following her multiple sclerosis diagnosis, Applegate has stepped back from acting, but she capped off her career with a bang with an acclaimed performance in the third and final season of the Netflix series Dead to Me. For her role, she had been nominated for Outstanding Performance by a Female Actor in a Comedy Series. Ahead of the event, Applegate said that this would most likely be her final awards show that she would be attending as an actor.
"It's my last awards show as an actor probably, so it's kind of a big deal," she told the L.A. Times, noting how she doesn't see herself returning to acting for the foreseeable future. "Right now, I couldn't imagine getting up at 5 a.m. and spending 12 to 14 hours on a set; I don't have that in me at this moment."
Attending the SAG Awards, Applegate was seen on the red carpet with a special guest, her 12-year-old daughter Sadie. The cane Applegate was using also noticeably featured the message "FU MS," sharing how she feels about her multiple sclerosis. She similarly had painted the phrase on her fingernails when attending her Hollywood Walk of Fame ceremony last year.
Ahead of the ceremony, she also told the L.A. Times, "When you go to that particular event, it's all your people — you don't have anybody but the actors there. And despite the reputation actors have, everyone is really lovely."
Related: Jean Smart's 8 Best Performances, Ranked
Fans Loved Christina Applegate's Reaction to Jean Smart's Win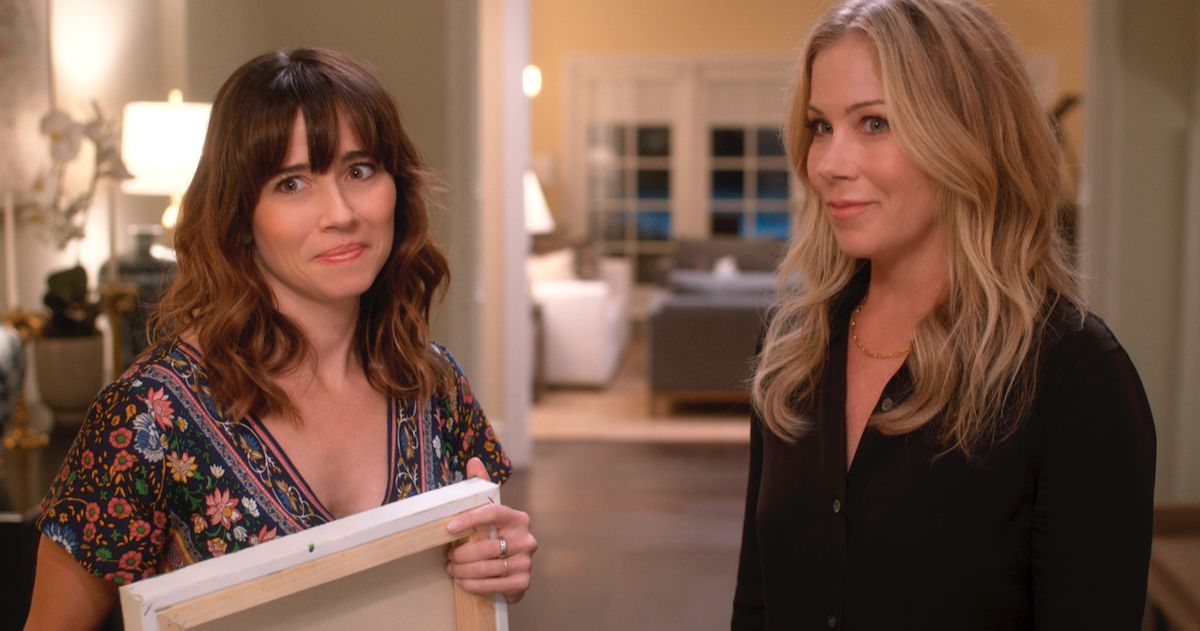 Applegate ultimately didn't get the win, as the SAG Award went to Hacks star Jean Smart, who was unable to attend due to a recent heart procedure. But viewers of the show loved seeing Applegate's reaction to the win, as she seemingly couldn't have been any more ecstatic to hear that Smart nabbed the award.
Applegate publicly revealed her multiple sclerosis diagnosis in 2021. At the time, she was working on the final season of Dead to Me, but she was determined to finish the season. As her focus is on her health at this point, it's possible that Dead to Me will serve as Applegate's final performance. And even without the win, the nomination at the SAG Awards gave her one last chance to hit the red carpet as an actor.