Best Romantic Movies of Shah Rukh Khan, the Last Bollywood Superstar The Talks Today
The year's release, Pathaan, came at a time when Bollywood was desperately in need of a saving grace. The spy action thriller has seemingly breathed life into the Hindi-language film industry, becoming the fifth ever Indian movie to earn over 10 billion rupees at the box office. And it was all thanks to the marvelous comeback of Shah Rukh Khan, often called Bollywood's last superstar.
Throughout his three-decade-long career, he has continuously shown a willingness to experiment, moving more towards action roles at the moment. However, he earned his unique reputation through a string of iconic performances in romance movies. It seems that among the three Khans of Bollywood, Shah Rukh Khan set himself apart with the inimitable charm that he could impart to romantic roles. The Indian film audience has yet to find a star that comes even close to recreating this magical charm of Khan. Here are the best romantic movies of Shah Rukh Khan, many of which have gained legendary status in the history of Bollywood.
12
Dilwale Dulhania Le Jayenge (1995)
Dilwale Dulhania Le Jayenge is the film that single-handedly established Khan as the undisputed king of Bollywood romance. Nearly 30 years after its initial release, the movie continues to be treated as a hallowed entry in the annals of Bollywood history. He appears in the movie as a fun-loving hooligan living in London, who spends most of his time partying with his friends. All of that begins to change when he meets a quiet, introverted woman on a train ride, played by Kajol. Filled with iconic musical numbers throughout, Dilwale Dulhania Le Jayenge is a movie about the power of love to transform people.
11
Mohabbatein (2000)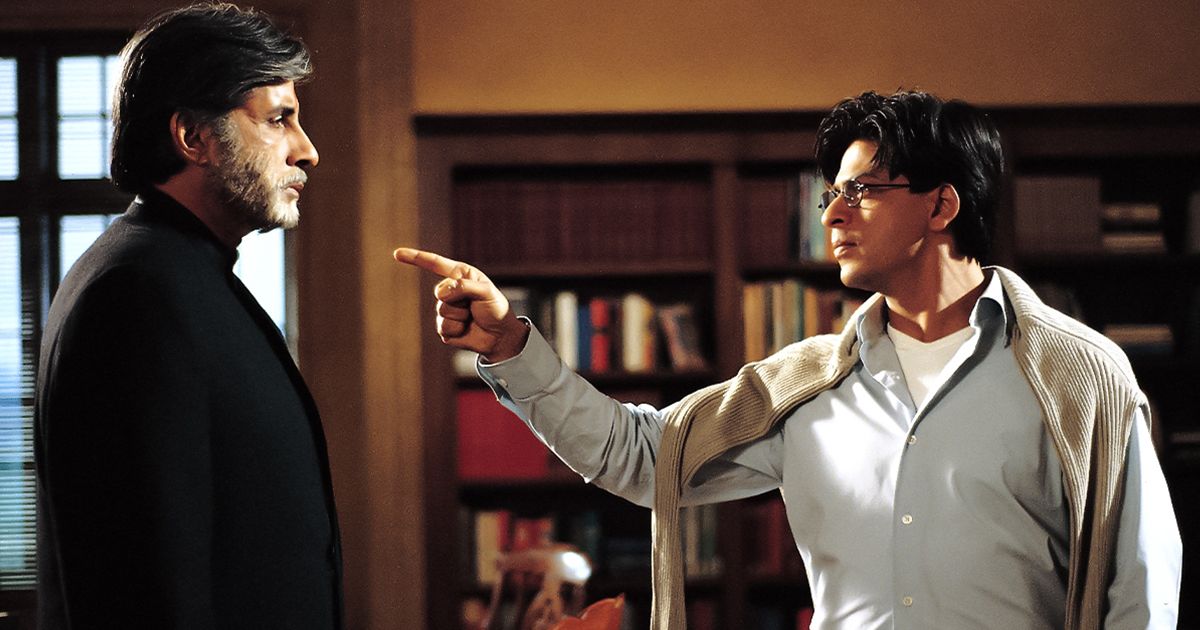 Written and directed by the same person behind Dilwale, Aditya Chopra, Mohabbatein is remembered for its grand storytelling, evergreen musical numbers, and the performances of the entire cast. The movie takes place in a prestigious school that is operated with an iron fist by a stern and cold-hearted principal, played by Amitabh Bachchan. As three new students to the school learn to cope with its oppressive environment, a new music teacher, played by Khan, begins to inspire them to follow their hearts, and quite directly tells them to get out there and fall in love.
The movie's main theme is about the battle between love and society, and this theme is placed overtly as its main plot. Even in Bollywood, such a pure and dramatic portrayal of love is scarcely found these days. Mohabbatein didn't just manage to pull it off, but became an iconic film in the process.
10
Dil Se (1998)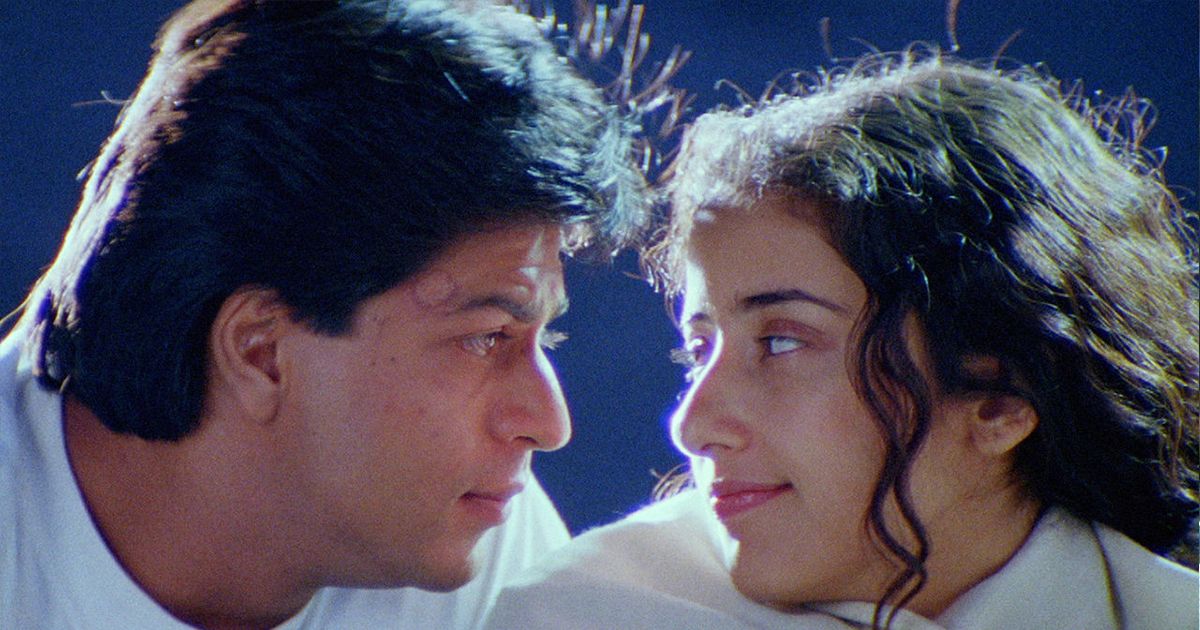 A movie by the legendary Indian filmmaker Mani Ratnam, Dil Se is a haunting tale of love between a journalist from the Indian heartland and a Liberationist terrorist from a peripheral Indian state. Khan appears in the movie as a journalist who travels far and wide through the country, reporting on the unrest in the country's peripheral regions. On one of these trips, he catches the glimpse of a mysterious woman, played by Manisha Koirala, who completely takes over his imaginations. Over subsequent trips around the country, he gradually develops an acquaintance with the woman, never finding out her true story. Ratnam brings all of his typical filmmaking signatures to great use in this movie, including an ambient visual style, a soundtrack by A.R. Rahman, and a deft mixture of harrowing realism with archetypal structures — which in this case are the seven shades of love from ancient Arabic literature. Khan's character goes through each of these shades in every meeting with Koirala.
9
Devdas (2002)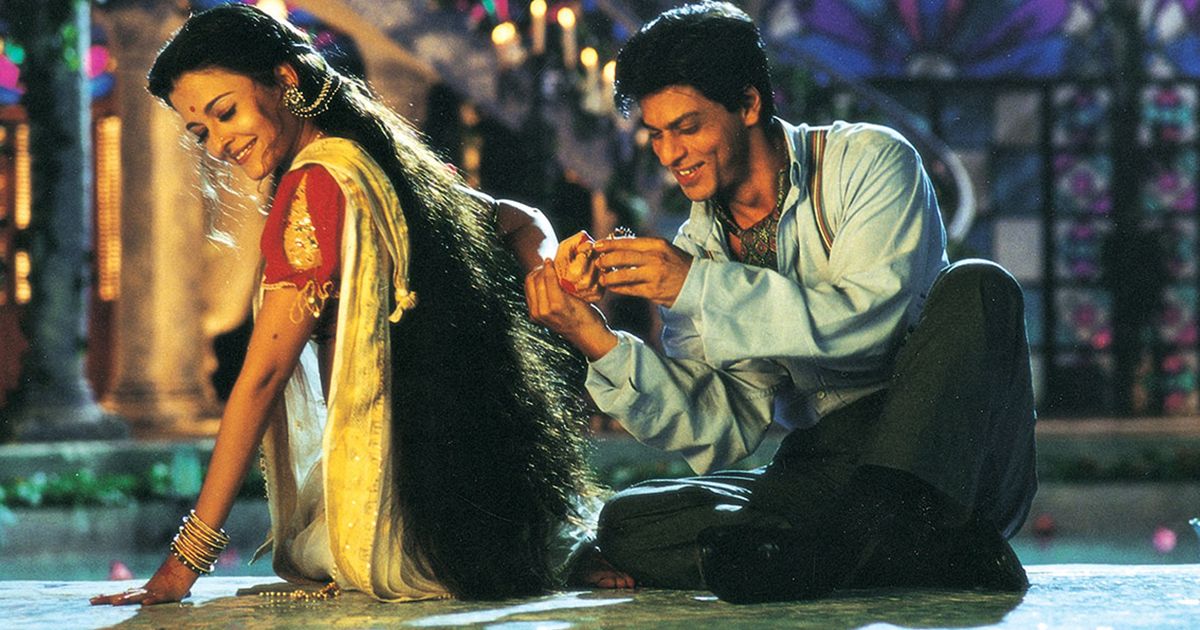 Another one of the many iconic films by Khan, Devdas takes up a singular distinction in Indian cinema. In a manner of speaking, Devdas is Khan's Romeo & Juliet, based on an eponymous novel by Sarat Chandra Chattopadhyay, and crafted with a gorgeous visual style by the best period genre filmmaker of Bollywood, Sanjay Leela Bhansali. Devdas is a tragic tale of love set in the aristocratic society of British colonial era India, in which Khan stars as the titular character. The movie explores the love and eventual separation of Devdas with his childhood love and best friend, Paro, played by Aishwarya Rai. The movie enchants the viewer with its visual splendor, classical melodrama, and is rapt with many visual symbols that uplift the storytelling. While Mohabbatein and Dilwale deal with the triumph of love over society, Devdas tells the story of love's defeat under society's oppressive rules.
Related: The Best Romance Movie In Each Decade from the Last Century
8
Kuch Kuch Hota Hai (1998)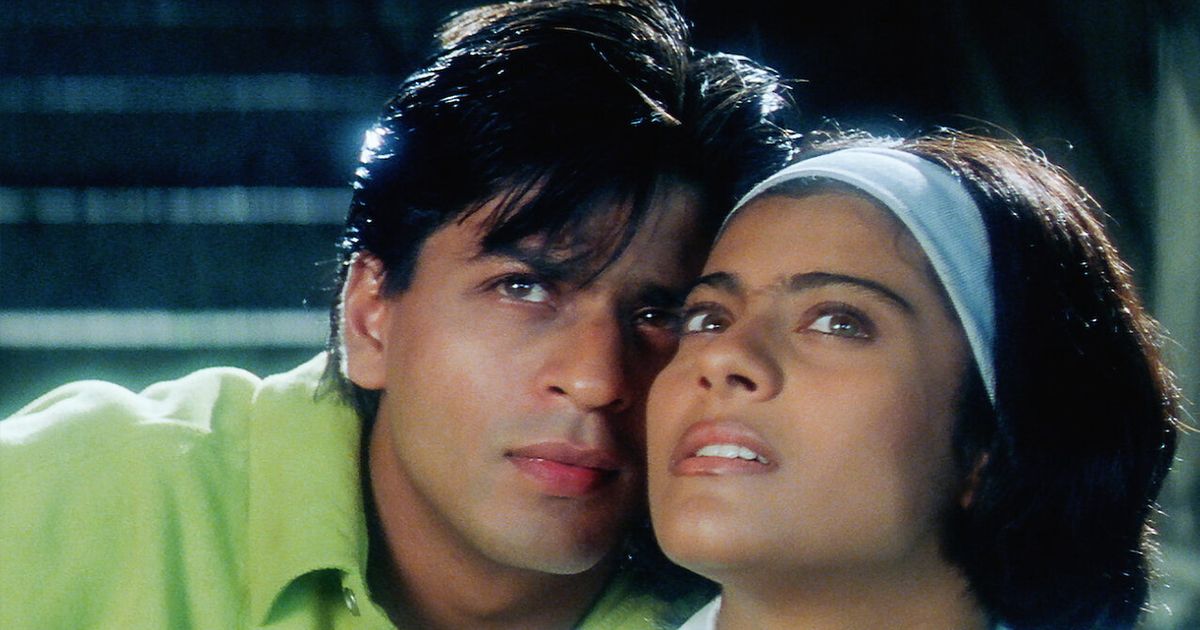 Kuch Kuch Hota Hai is a movie of similar stature to Dilwale. The movie was written and directed by Karan Johar, and tells a story of love lost and found. It starts off as a love triangle between three college students. Kajol plays the tomboyish Anjali and is best friends with Khan's Rahul. When Rahul falls for the new student Tina, played by Rani Mukerji, Anjali realizes that she is also in love with him. However, she is helpless to intrude upon their budding romance. Years later, Tina has passed away of an illness and has left Rahul with a daughter. A posthumous letter left behind by mother to daughter leads the daughter to plan a way to get her father together with Anjali, who has long since left his life.
7
Veer-Zaara (2004)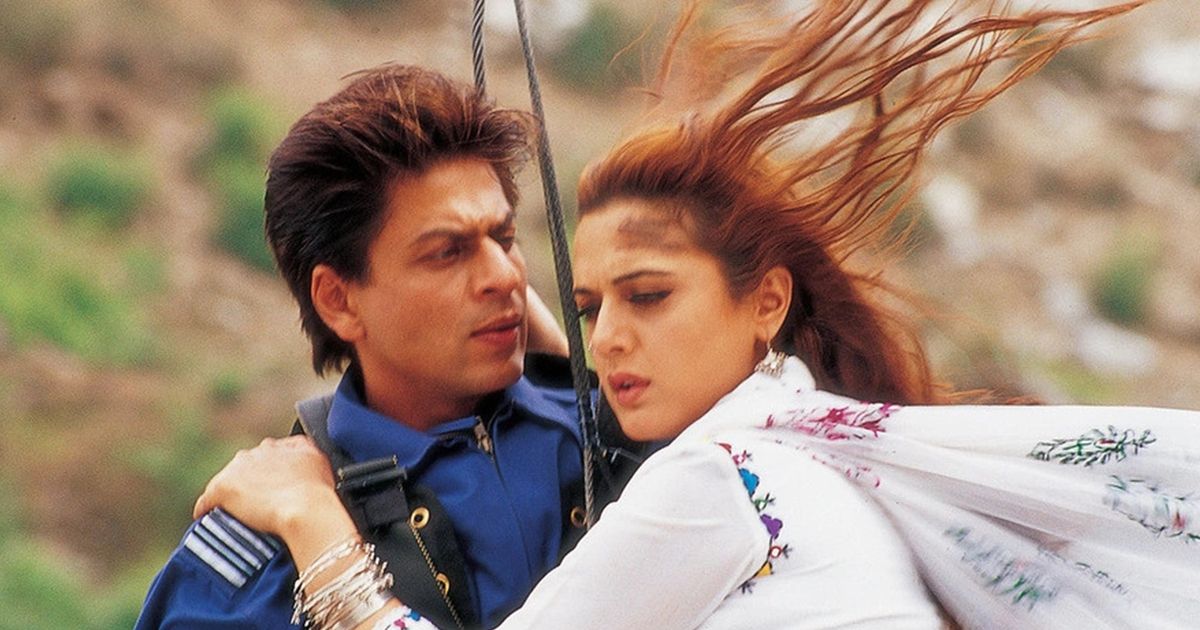 The directorial comeback of veteran filmmaker Yash Chopra, Veer-Zaara is a story about the enduring power of love, and is set within the context of political enmity between the neighboring countries, India and Pakistan. Khan stars in the movie as the Indian Air Force officer Veer, alongside Preity Zinta, who plays Zaara, the daughter of an important Pakistani politician. The two meet for a short duration during the latter's solo trip to India, and quickly fall in love. However, Zaara is already engaged to marry someone in what is to be a political union. When Veer decides to pursue his love in Pakistan, he is entrapped by the fiancé in a false case and spends 22 years in a Pakistani prison, until a new government policy gives him the opportunity to fight for his freedom and reunite with his love.
6
Kal Ho Naa Ho (2003)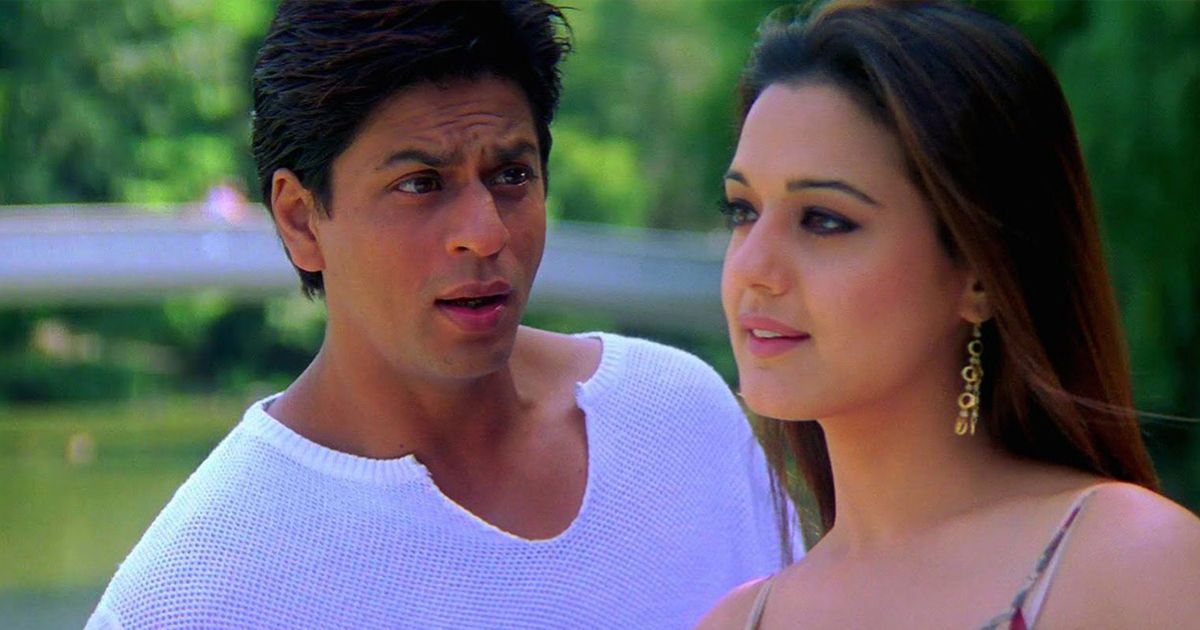 Kal Ho Naa Ho is a romantic drama directed by Nikhil Advani, starring Khan, Saif Ali Khan, and Preity Zinta. The movie revolves around the life of Naina, played by Zinta, an uptight and pessimistic individual burdened by a major childhood trauma. Her outlook begins to change when the charming and upbeat Aman, played by Khan, moves in next door and inspires her to see things with a joyous perspective. However, he is suffering from a terminal illness which keeps him from accepting Naina's romantic advances. The heartrending story of Kal Ho Naa Ho explores some classic themes, such as love, loss, and the importance of living life to the fullest.
5
Jab Tak Hai Jaan (2012)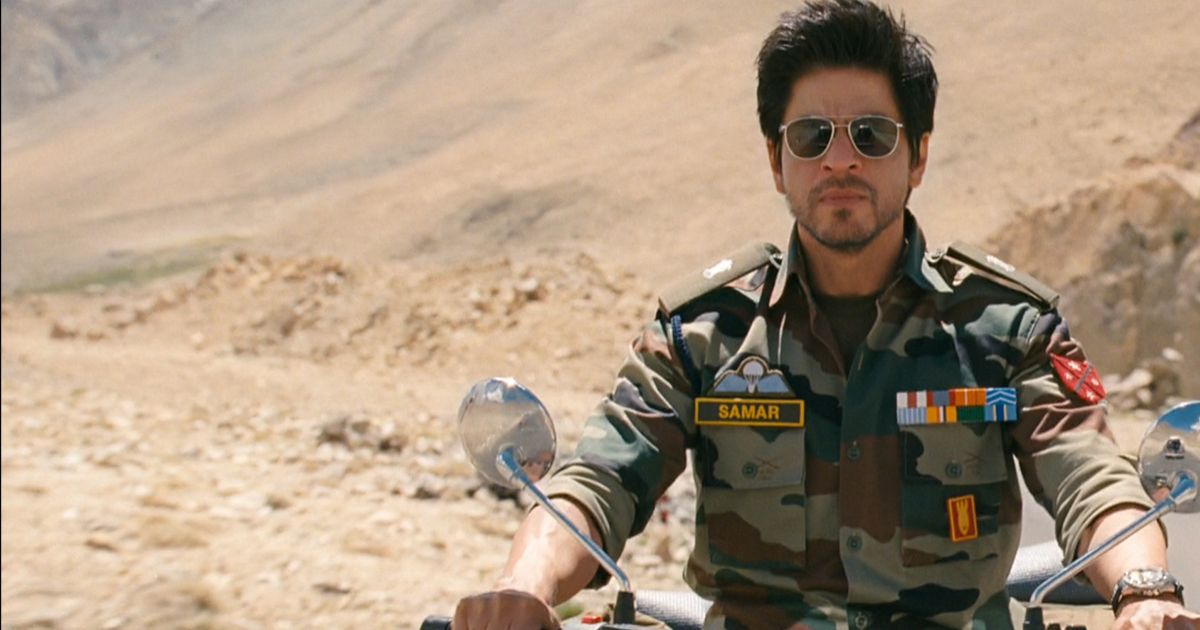 A love epic starring Khan and Katrina Kaif in the leading roles, Jab Tak Hai Jaan tells the story of a bomb disposal expert, played by Khan, after his diary is discovered by a documentary filmmaker, played by Anushka Sharma. The movie follows his life through his days as an immigrant in London, his romantic entanglement with Katrina Kaif's Meera, and his self-destructive journey to make her lose her faith in god. The movie features a number of typical Bollywood twists along the way, and is an emotional rollercoaster throughout its nearly three-hour-long runtime.
Related: Best Romance Movies with the 'Terminal Illness' Trope, Ranked
4
Paheli (2005)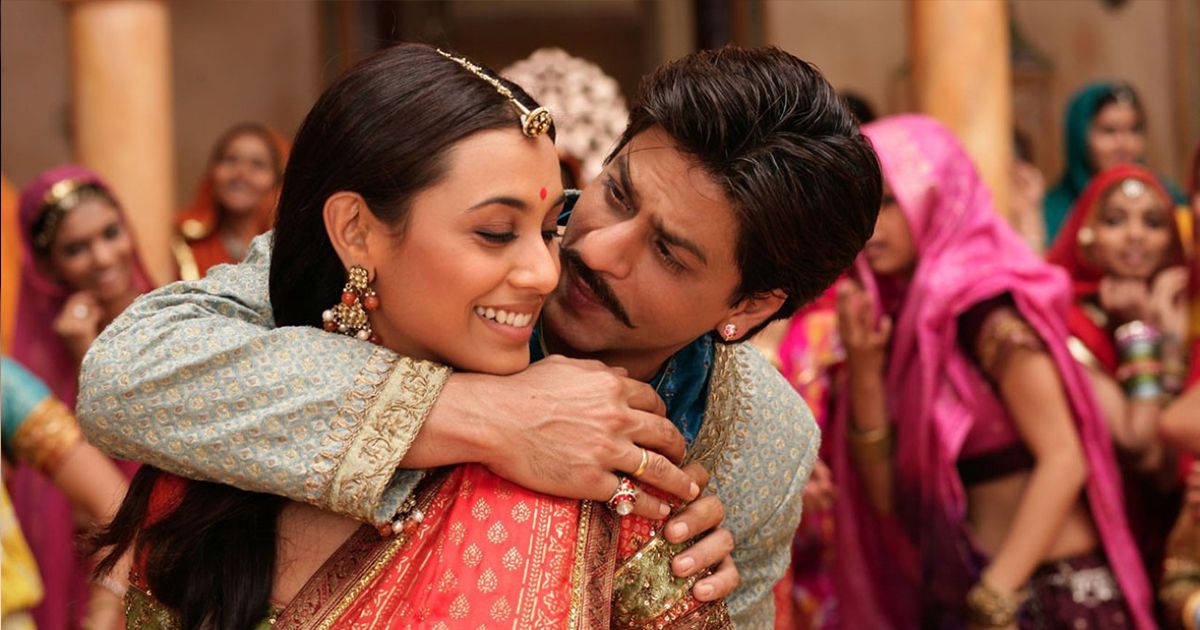 Paheli is a movie based on a folklore tale from the Indian state of Rajasthan, and is made in a fable-like manner, set in a period setting that is different from Khan's iconic romantic style. However, he was the perfect choice to star in this movie about a ghost who falls in love with a married woman. The movie starts with a young woman, played by Rani Mukerji, who gets married to an affluent family in a far-off village. Before she even gets to know her new husband, played by Khan himself, he is called off to another part of the country to handle urgent business matters. A shape-shifting ghost takes his place and fills in the gap left by the new husband, and this romance gradually allows Mukerji's character to discover her own self-worth and volition.
3
Om Shanti Om (2007)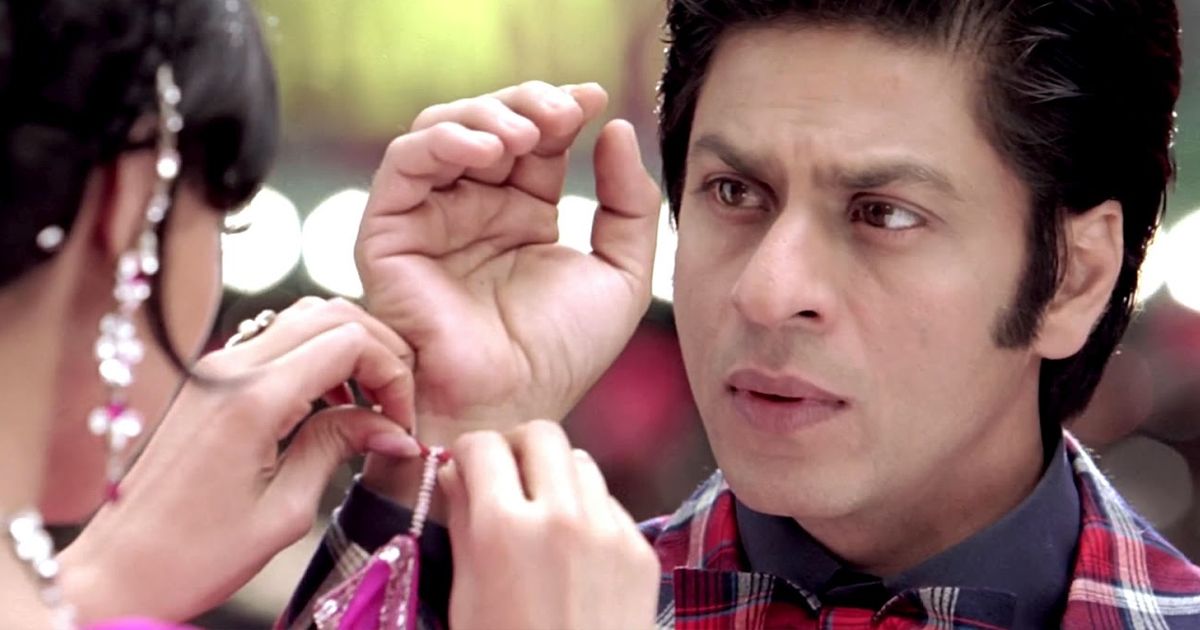 Possibly one of the last grand romance movies in Khan's classic style, Om Shanti Om was the highest-grossing Bollywood movie in 2007, a year dominated by a plethora of comedies and action thrillers. The fantasy romance movie was directed by Farah Khan and marked the debut for Deepika Padukone. Khan and Padukone appear in the movie as two aspiring film actors who are murdered by a jealous star, played by Arjun Rampal. 30 years later, Khan's character is reincarnated and finds success in Bollywood. After remembering the events of his past life, he decides to take revenge on his own murder and finds a doppelganger of his past life lover to help him do so.
2
Dil To Pagal Hai (1997)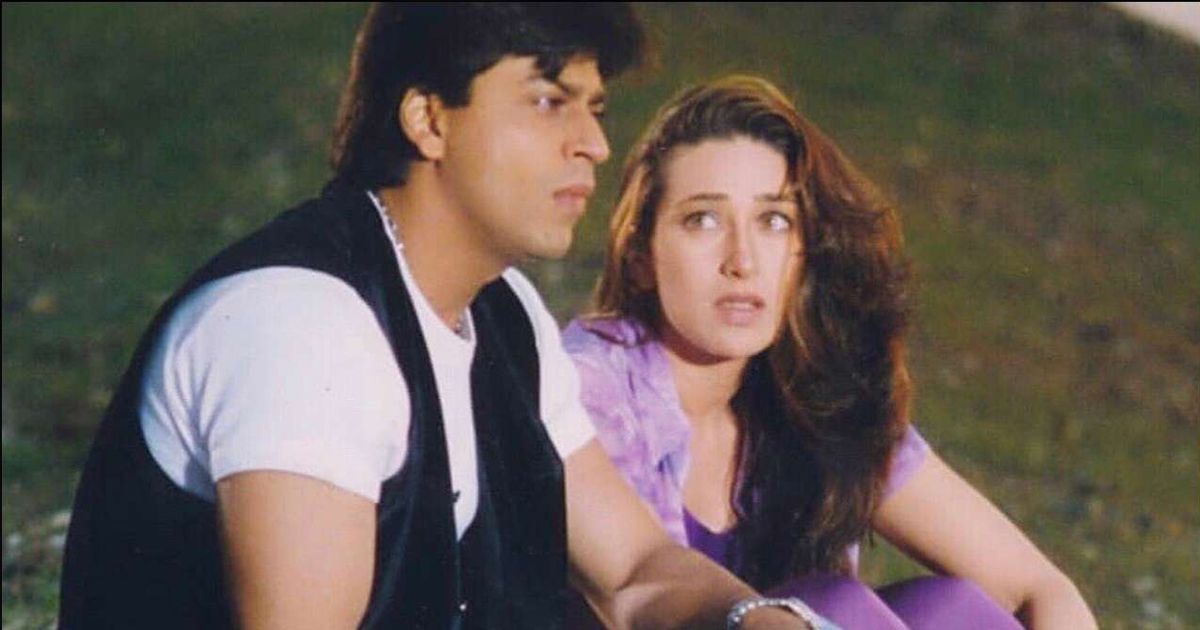 Dil To Pagal Hai is a musical romance film that follows a passionate dancer's quest for love. Khan appears in the movie as the lead character, Rahul. When he meets the talented dancer Pooja, he believes that he has found his soul mate. But matters get complicated when he discovers that his childhood best friend and dance partner, Nisha, is also in love with him. Dil To Pagal Hai offers viewers a heartwarming tale of love and friendship, utilizing the best of Bollywood's acting and musical talents. Ultimately, this is a movie about following your heart, no matter where it takes you.
1
Rab Ne Bana Di Jodi (2008)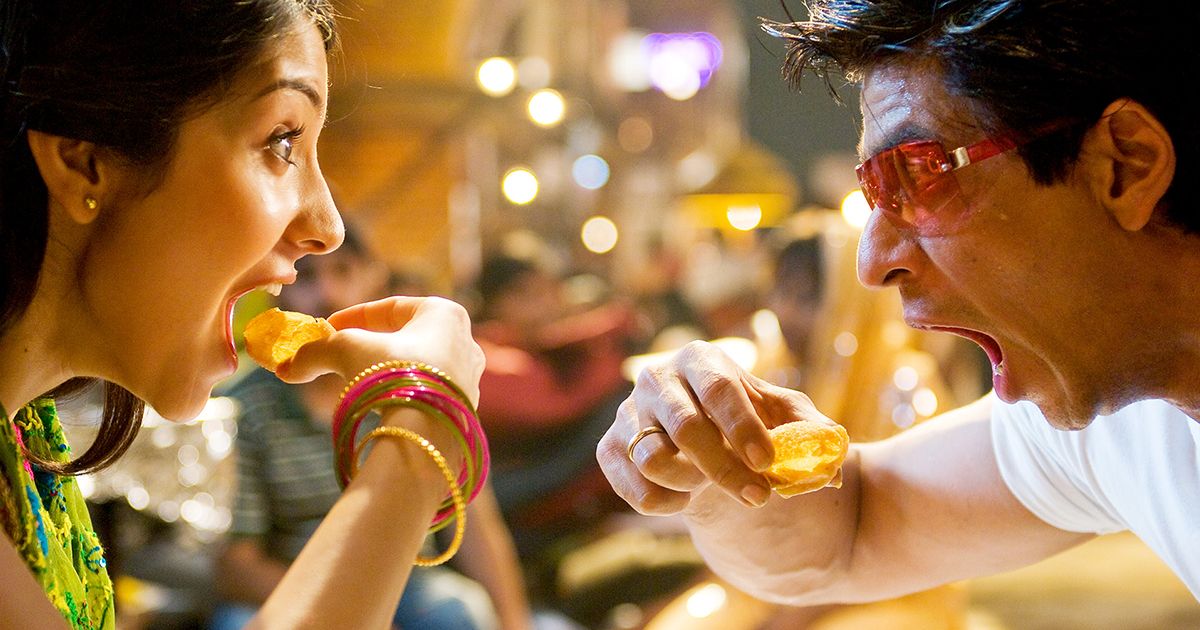 Rab Ne Bana Di Jodi marked the return of filmmaker Aditya Chopra from an eight-year hiatus, and was his first movie directly after Mohabbatein. Khan appears in the movie as the mild-mannered Surinder, who gets married to Taani, played by Anushka Sharma, after her entire family passes away in an accident. The young woman is absolutely inconsolable and refuses to open up to her new husband. Hoping to find a way to her heart, Surinder takes a drastic step and approaches her in a duplicitous appearance as the cool and hip Raj.