Apple TV+'s Ted Lasso Trailer Teases Triumph and Loss The Talks Today
Apple TV+'s Ted Lasso's season three premiere date is less than a month away and the official trailer has finally arrived. Although the trailer relies on very little conversation from the series cast, we get plenty of glimpses into what to expect during the anticipated season. Set to The Rolling Stones' You Can't Always Get What You Want, the sneak-peek highlights comradery on the field and in the locker room, cheering, and laughing in the press room, but there are also some moments of tension, including Ted suffering another panic attack. You can watch the trailer below.
Ted Lasso stars Jason Sudeikis as the titular character, a college American Football coach who gets the opportunity to coach England's AFC Richmond association football team. It's a difficult transition at first, but Ted eventually earns the trust of his team as he demonstrates his eagerness to win and his caring disposition. Ted Lasso, which was created by Sudeikis, Bill Lawrence, Joe Kelly and Brendan Hunt, has become Apple TV+'s greatest success. It has amassed critical acclaim and a multitude of awards, including 11 Emmys, with two Best Comedy series wins.
As audiences may recall, season two, which concluded in late 2021, ended with a betrayal against Ted as Assistant Coach Nathan, portrayed by Nick Mohammad, leaves to coach rivals West Ham United. That storyline is something audiences have been waiting to see play out. And they soon will, as Ted Lasso premieres on Wednesday, March 15. New episodes of the 12-episode season will drop weekly.
Related: Why Ted Lasso's Roy and Keeley Are One of the Best Couples on TV
Will Season Three Be Ted Lasso's Last?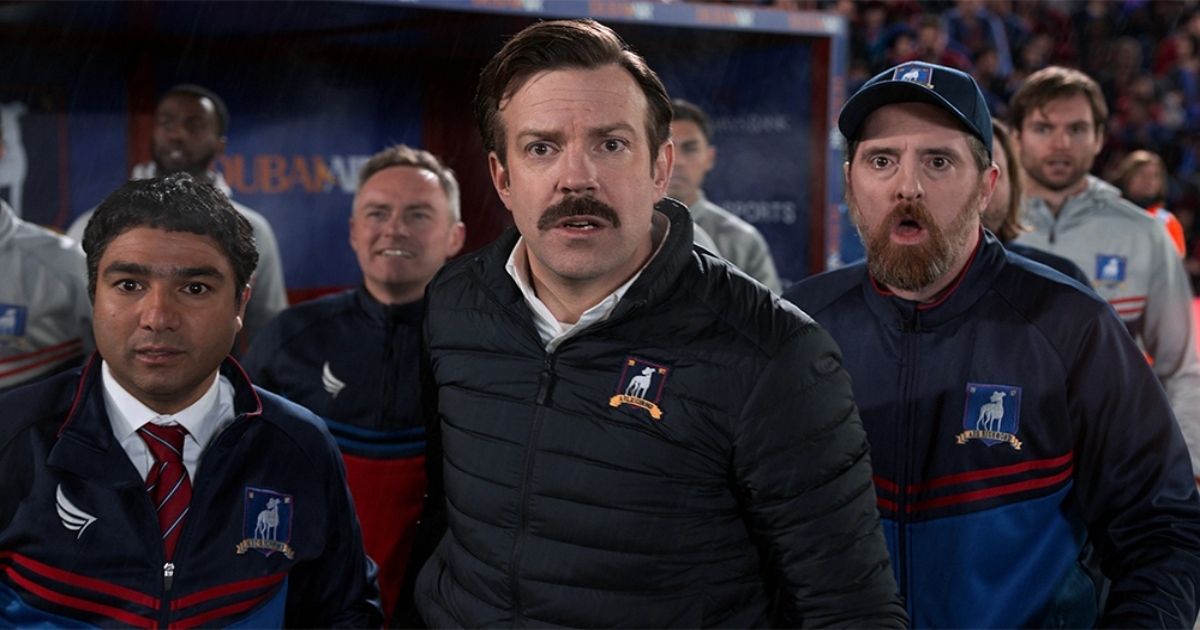 Although Apple TV+ has not been confirmed or denied, there is speculation that Ted Lasso's third season may be its final.
In 2021, Lawrence told Deadline:
"When we first pitched this particular story, we said this series was only going to be three seasons. And I would probably stay clean and say that even if Ted Lasso goes on, the story the writing staff has been telling had a beginning, middle, and end for the first three seasons. And then it might veer off from that."
Last June, series writer and star Brett Goldstein told The Sunday Times, that the series was "planned as three" and was being written as such.
Along with Sudeikis, Goldstein, and Mohammed, the upcoming season stars Juno Temple, Jeremy Swift, Phil Dunster, Brendan Hunt, Cristo Fernandez, Kola Bokinni, Billy Harris, and James Lance. Ted Lasso is executive produced by Lawrence, Jeff Ingold, Liza Katzer, Sudeikis, Hunt, Kelly, Bill Wrubel, Jane Becker, and Jamie Lee. Goldstein co-executive produces.