1923's Brandon Sklenar Discusses Potential Plotline for the Second Season The Talks Today
Fans need to brace themselves as the season ender will ultimately lead the next season of 1923 in a different direction, at least to Brandon Sklenar's character Spencer. Since 1923 has been renewed for a second season, fans might need to prepare as the plotline might get even darker. The actor thinks that Spencer and Alex are headed to a more bumpy road as the pair start their journey to reach the Dutton family home in Montana.
Brandon Sklenar and Julia Schlaepfer's character Spencer and Alex recently got married, and as much as the newly married couple wanted to enjoy their lovely union, they couldn't since they barely survived a shipwreck, thankfully the rescue came in time after they were lost in the sea for so long. Aside from their hardships trying to survive in the ocean, they also survived the anguish of terrifying deadly animals.
Although their characters have suffered so much from the aftermath of the shipwreck, the actor revealed that their scenes on the ocean became an inside joke on the set of Taylor Sheridan's series. Since their scenes on the vessel had some similarities to Titanic, he tells The Hollywood Reporter, "I always try to steer clear of any hard reference, but yeah, there were some jokes on set about it, especially when we were outside on the deck. There were definitely some Titanic references like, "I'm flying, Jack!" There was also a "king of the world" moment.
RELATED: 1923's Michelle Randolph Discusses Working With Helen Mirren, Elizabeth's Backstory and Season 1 Ending
What's Coming to Spencer in the Second Season of 1923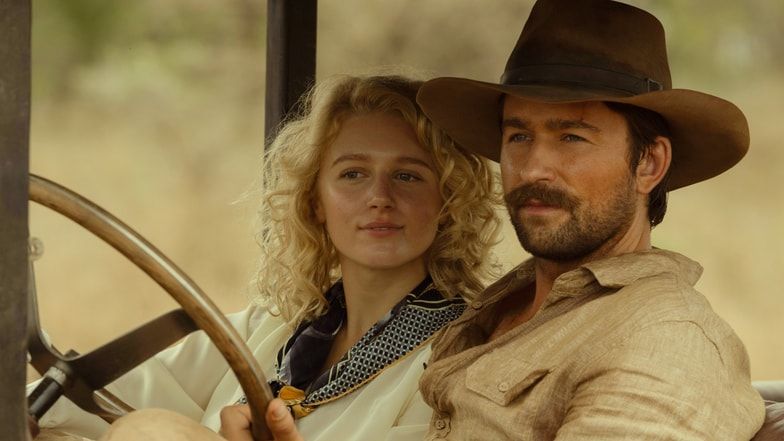 Now that the season finale has aired, the actor is certain things would change for his character. Although the actor hasn't gotten the script for the second season, he believes that Spencer would be taken in a different direction. When asked if they've been briefed for the storyline of the second season, he said, "No, but we've all been speculating. Hopefully, we'll start shooting in the summer, and we'll be on a similar timeline to this season. But I don't know. All I know about part two is that I'm certain there's going to be a shift in the tone, just for Spencer and the show itself. "
He continued, "The stakes all around have been raised to a new level, and the pain and the guilt that he's carrying into this next part is going to shape him into a version of himself that we haven't seen yet. If I can speculate as the character, I could see it going there. And then, hopefully, he carries that home and is able to realize his purpose in terms of fighting for his family and saving the ranch."
He was then asked if it's possible for the series to reach a darker phase, he said, "I would say there's a weight to it, but I don't necessarily want to say darker. There's a weight that I think the audience may feel in part two that wasn't felt as much in part one, just based on the circumstances and where the story was. Taylor has just raised the stakes so high at the end, and they're as high as they can be at that point."